Audience: All users in Logicbroker.
In this article, you will find information related to the Orders Page. The sections within this article are outlined below:
At a Glance
The Orders page provides users with a view of all their orders along with related documents.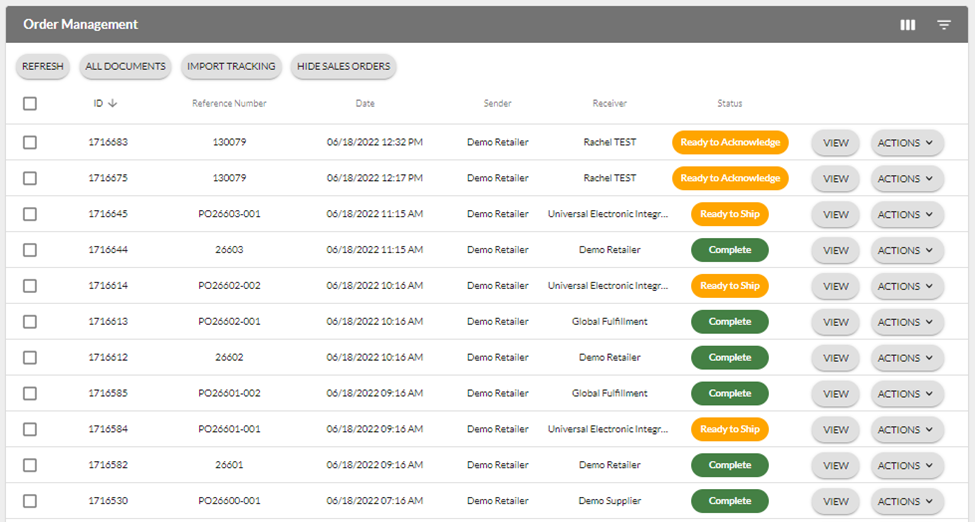 Display
There are a few display options available to users that will allow you to show/hide columns and filter results. These are useful when looking for specific document types, statuses, date ranges and overall visibility. Display options can be found in the top right corner of the Orders page shown below.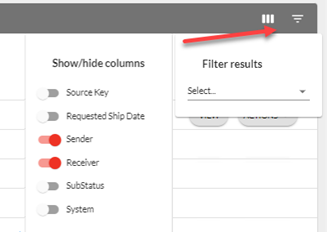 Actions
The Orders page provides users with a variety of actions that can be taken on documents and on the page itself. These options are visible in the top left hand of the Orders page and on order documents only, by clicking on the Actions button.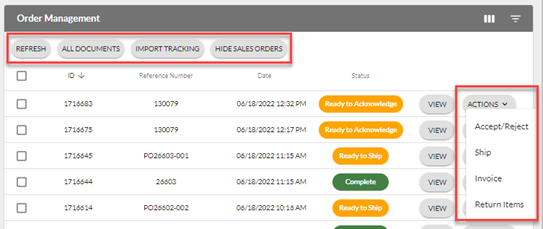 Please note: This article will only go over the actions shown above, to see more info on bulk actions or actions available when selecting documents from the Orders page, see our Bulk Actions article and document-specific articles found within the Order Management category in the Knowledge Base.