Audience: Sellers onboarding to their Operator's Marketplace
In this article, you will find all of the information related to how to set up your marketplace payment account with Logicbroker. The sections within this article are outlined below:
Overview
Suppliers will use the Payment Provider Set Up Wizard found in the portal to set up their payment accounts. Logicbroker will collect all required information and send it to the operator's payment provider.

Please Note: requirements vary depending on the payment provider and the country the operator is doing business in. It is important to review the payment provider's data formats for more information.
Navigating to the Payment Account Set Up Wizard
To access the Payment Account Set Up Wizard, navigate to the Retailer (Supplier) tab on the left-hand side toolbar and select Payment Center from the dropdown. Once on the Payment Center Dashboard page, scroll down to the Payment Accounts section and click View next to the partner you would like to configure an account for.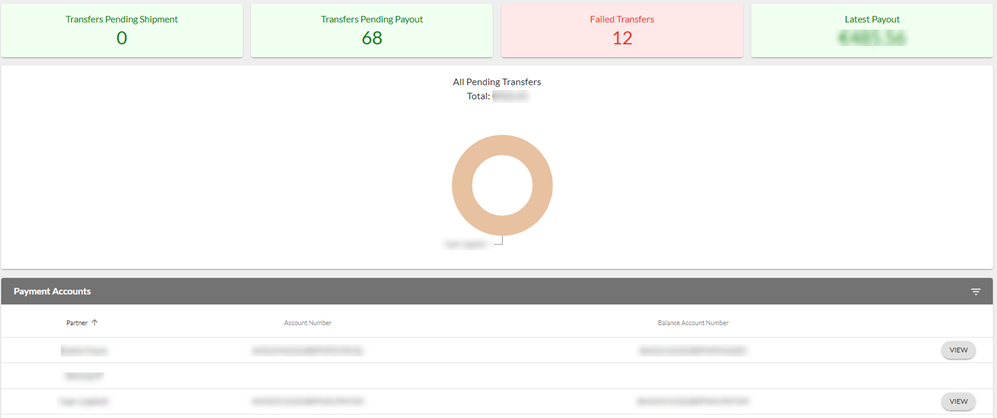 Setting Up Payment Accounts
To set up your payment account, please click the button below for step-by-step instructions.
Related Content: