In order to integrate your Shopee account with Logicbroker, you should do the following:
1. On the Logicbroker portal, you will have to log onto your Shopee account by going to the Connections page, found under Settings.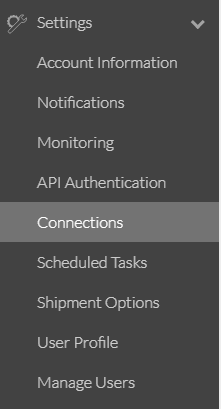 2. Click Connect to a New System, then add the Shopee connector.
3. From the dropdown menu, select the Shopee environment (https://partner.test-stable.shopeemobile.com for test/staging, https://partner.shopeemobile.com for production)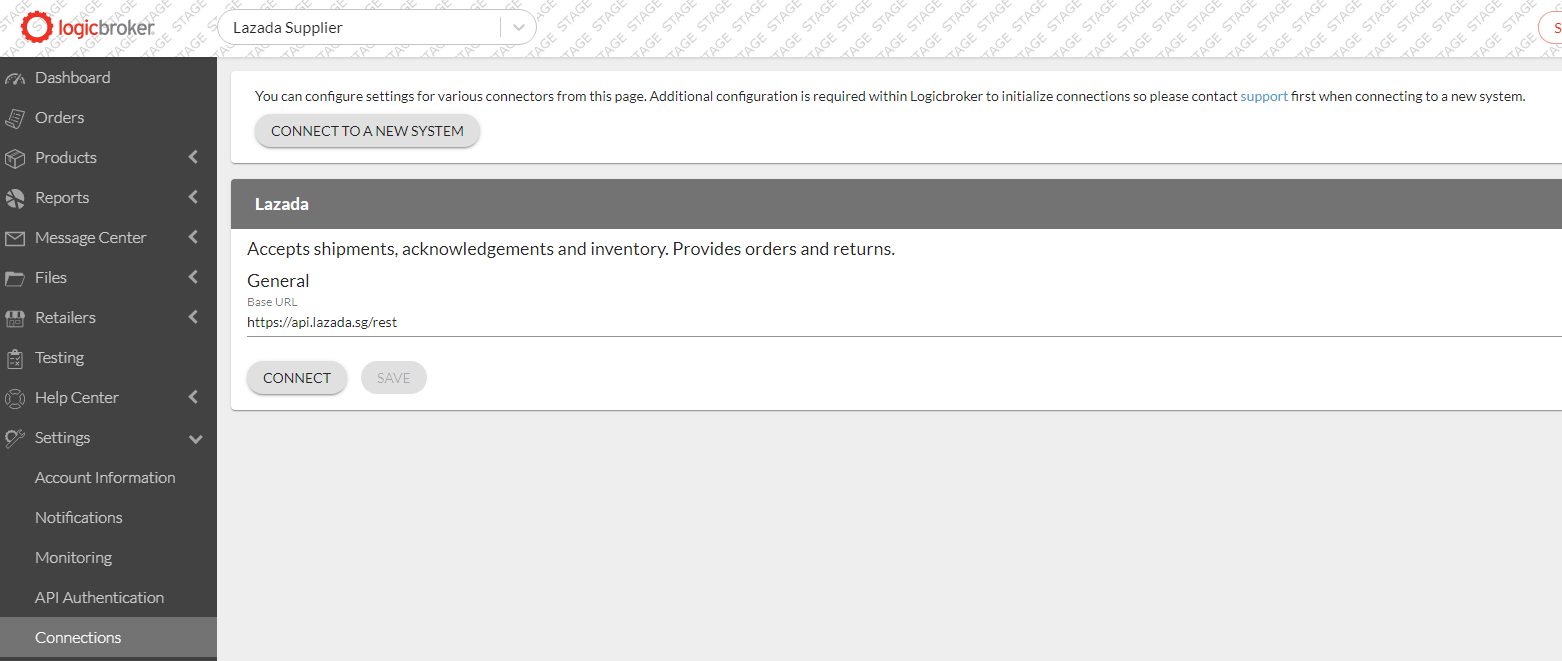 3. Click Connect. Then log onto your Shopee account and click Submit.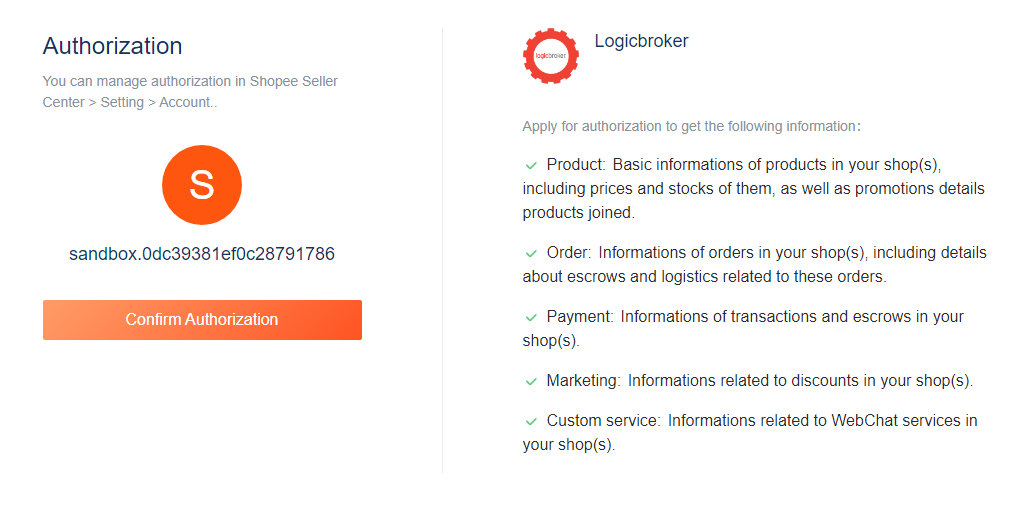 4. If successful, you will be redirected back to the Logicbroker portal and receive the following message.

5. Finally, if you have not yet done so, you will need to contact Logicbroker Support so we can add the configurations needed to complete this integration.