Scheduled SuiteScripts Usage
Under Customization > Scripting > Script Deployments, locate the Logicbroker Bundle entries. Their IDs will all begin with "customdeploy_lbret_" for the retailer bundle, "customdeploy_lb3pl_" for the 3PL bundle, and "customdeploy_lbsupp_" for the supplier bundle.

For each of these script deployments, select Edit. You should see the following screen: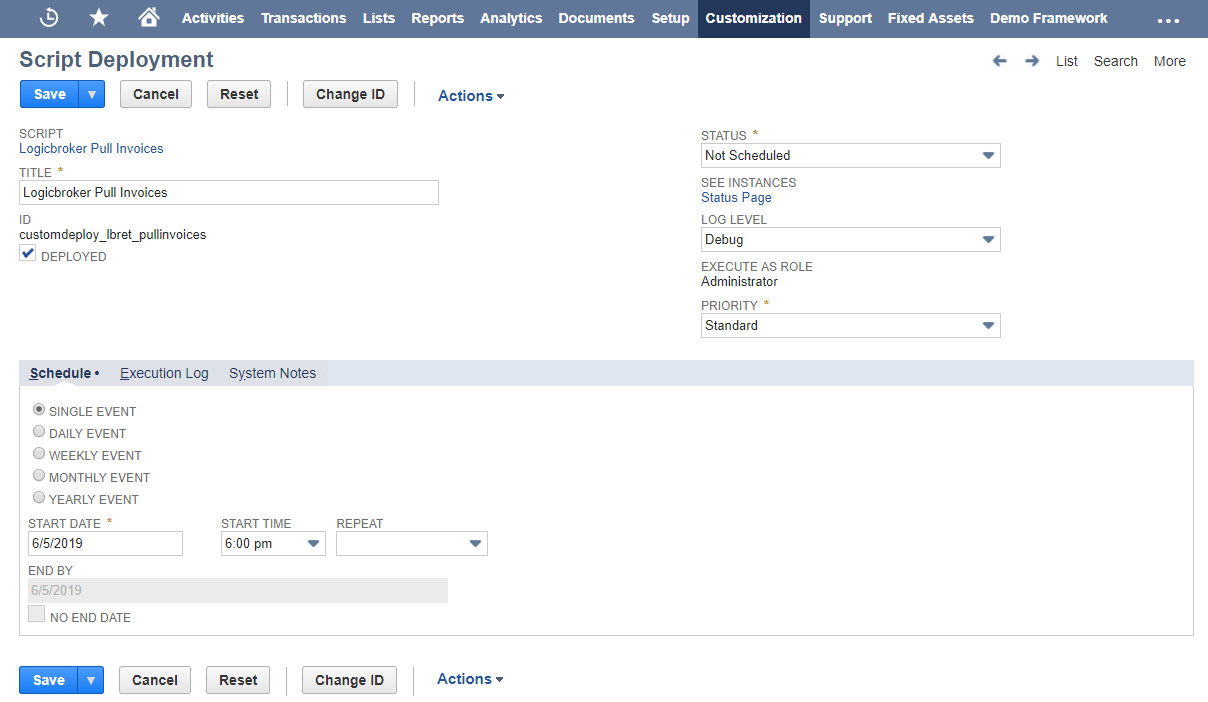 For Testing:
To run a script for testing purposes (not scheduled), leave the Status as "Not Scheduled" and select the arrow next to the Save button to choose "Save and Execute".
For Scheduling:
To schedule the script, change the Status to "Scheduled" and adjust the Schedule tab to suit your automation needs and control how often the script will run. Then click Save.
Tip:
We recommend scheduling your Logicbroker Send Invoices script deployment to run at after the Logicbroker Send Shipments script deployment to ensure your shipment is received prior to the invoice.
To view the full guide,