Loading and updating products is a critical process for marketplace retailers so they have up-to-date information on the status of products. Logicbroker provides tools to manage the updating of products via our Portal, FTP, or other communications.
In the portal, on the left hand side navigate to Products --> Product Catalog: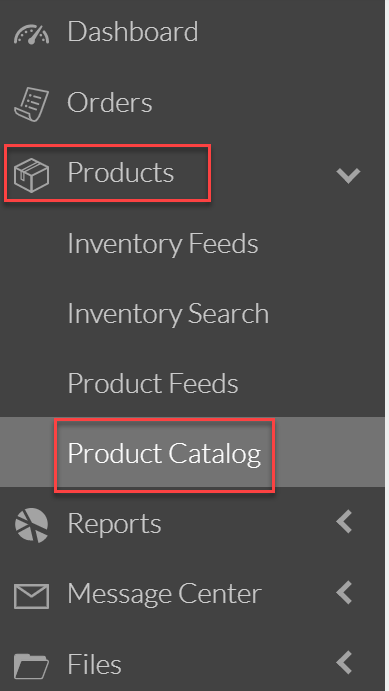 You can either manually add new items to your product catalog or use a bulk upload. See below for instructions on each.
Manually Adding a new Item to your Catalog
To begin adding items to your Product Catalog manually, click 'New Item' at the top.

From there, you'll be prompted on the next screen to enter your product information: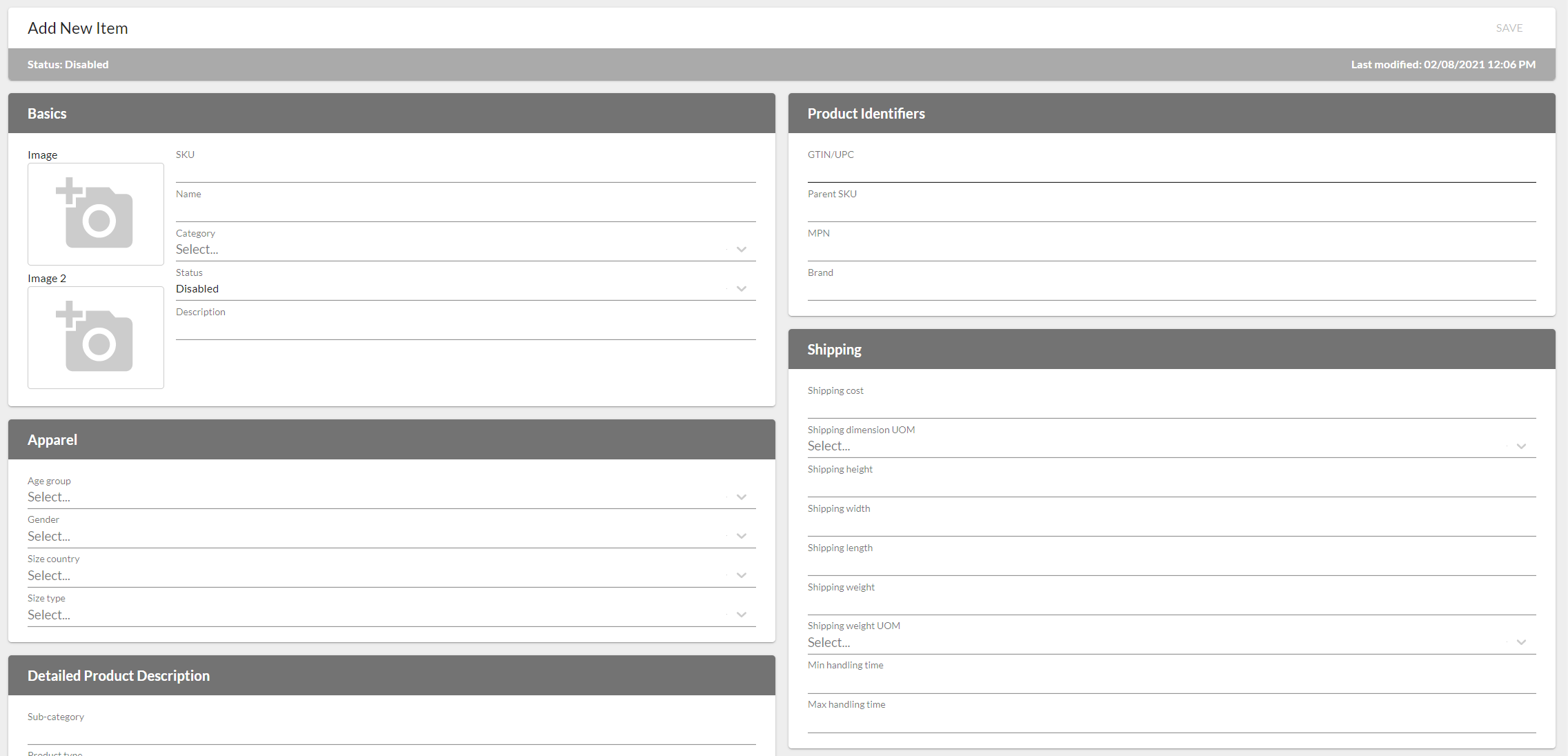 When you're finished filling out the product details, click save and navigate back to the Product Catalog to view your item.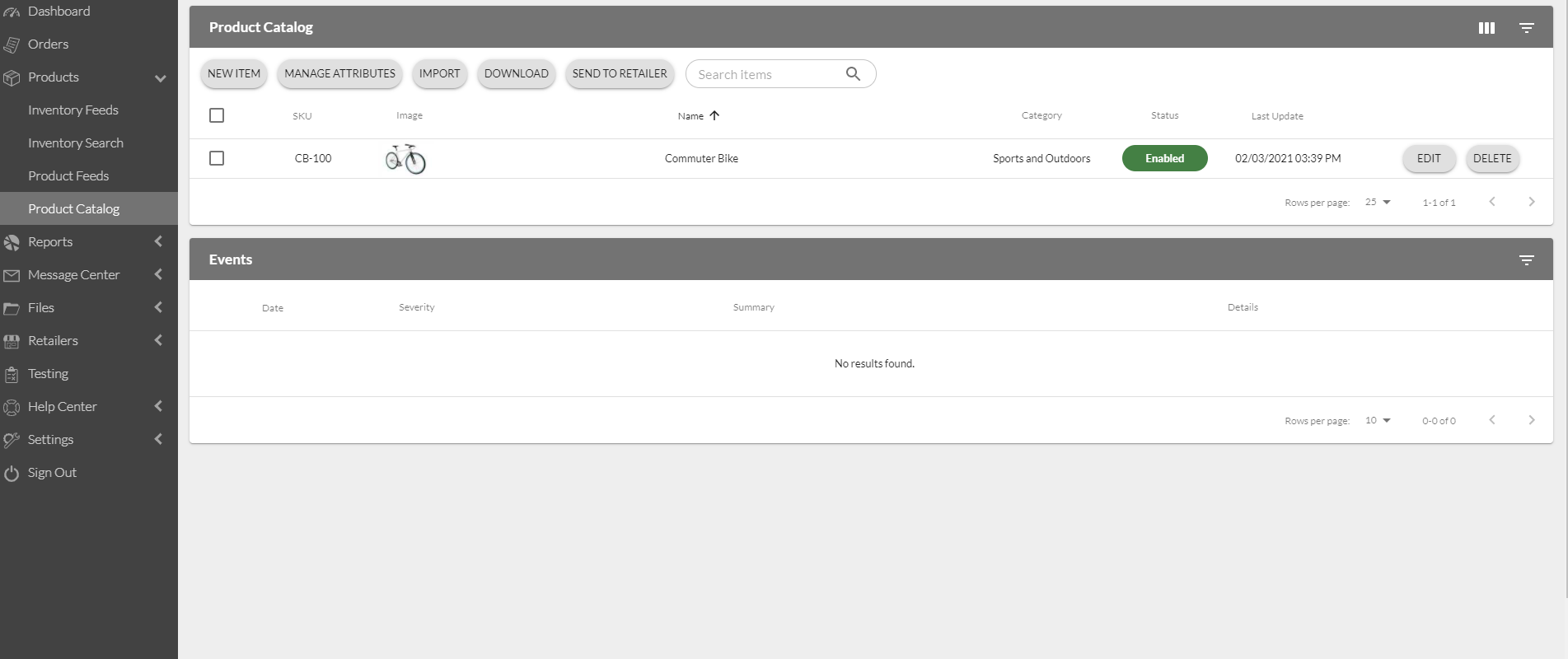 Bulk Importing your product data
To begin bulk importing items to your Product Catalog, click 'Import' at the top. Drag and drop a CSV of your product data. You can either use the Logicbroker standard catalog fields template to bulk import, or manage the mappings between the Logicbroker standard catalog fields and your existing product data from our portal.

Once the catalog file is uploaded, add the column mappings from your catalog file (Column From File) to the Logicbroker standard attributes (Catalog Attribute).

When finished adding the column mappings, make sure to click "Save As" so you can reuse the column mappings created when updating your data. When the mapping is completed, click "Import" to finish importing your product data.