Understanding your channel integrations
First you will have to integrate Logicbroker with your ShipStation and SkuVault accounts following these links:
Integrating SkuVault with ShipStation
After integrating Logicbroker with your SkuVault and ShipStation account, follow ShipStations guide on integrating SkuVault with ShipStation
Tip:
This will allow any orders coming from Logicbroker into ShipStation to automatically update your inventory within SkuVault.
Bringing it all together
You will receive Orders within ShipStation from Logicbroker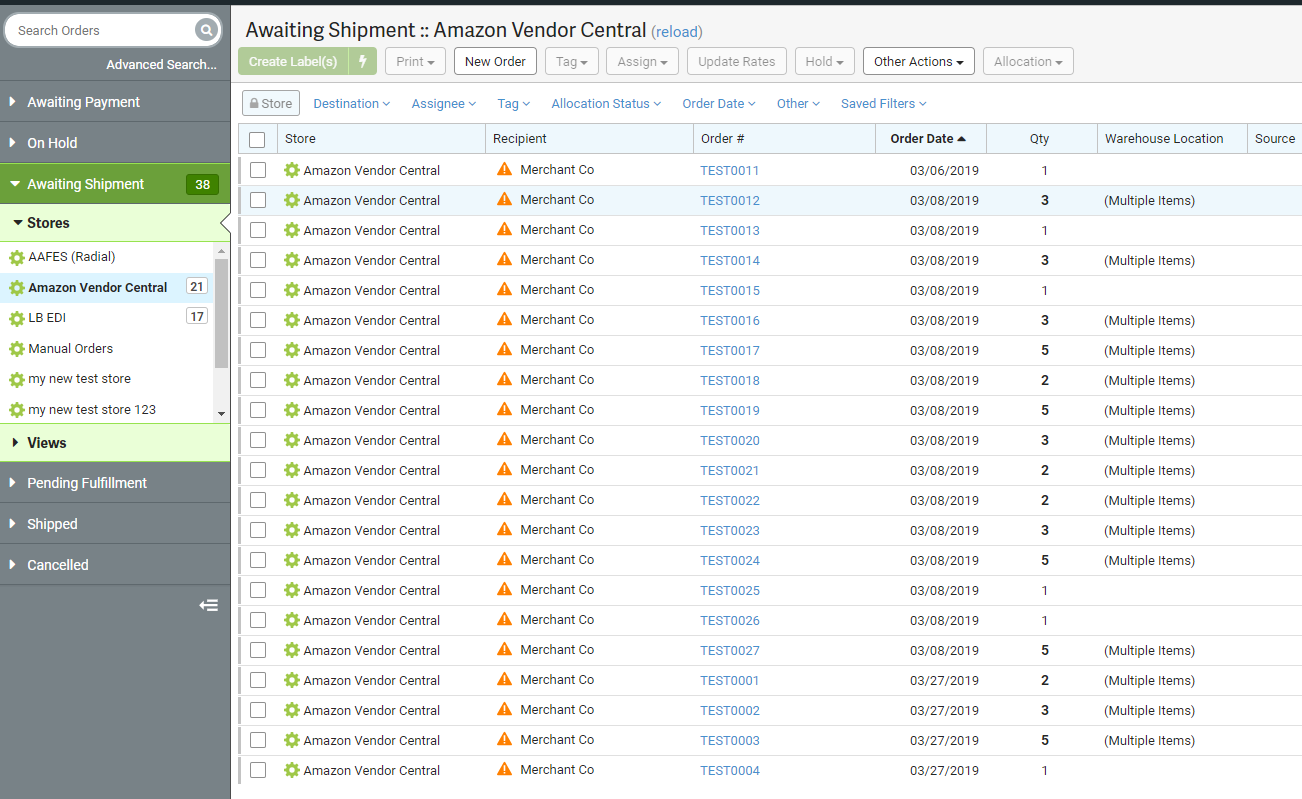 SkuVault will pull orders from your ShipStation into SkuVault, updating your inventory

Logicbroker will pull your inventory updates from SkuVault and send it off to your trading partner(s)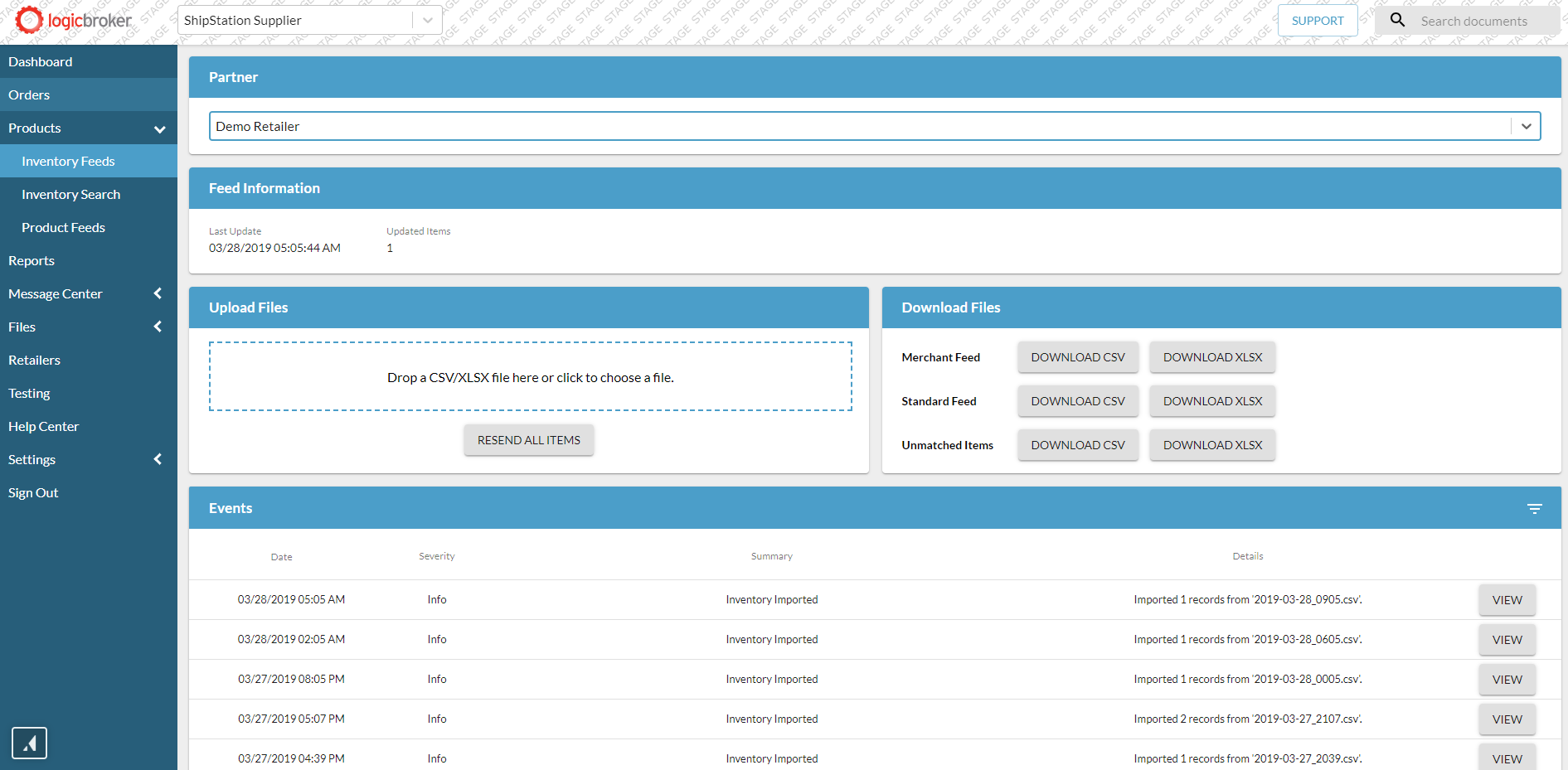 Note:
Each trading partner you're integrated with will receive the inventory updates. This means you will need a Matching File for each trading partner. This will tell Logicbroker which retailer is receiving what SKUs from your SkuVault account.