Purpose
This guide describes how you can create invoices within Logicbroker using the invoices from your accounting system in 5 easy steps. 
Step One
First, you'll have to do a one time import to load a preconfigured profile made for your convenience. 
Download the file at the end of this page. It's Labeled "profile-export.json"
Log into our portal https://portal.logicbroker.com
go to Files->Advanced Export

The advanced Export page allows you to specify a filter for the documents you want to export. You can also specify which fields from the document you would like to export. 
The Document Fields data will be populated from the profile-export.json provided in earlier in this step.
Step Two
Import the profile-export.json by clicking on IMPORT
make sure you're using Document Type "Shipment"

Name the Profile and select the profile-export.json you previously downloaded, then click IMPORT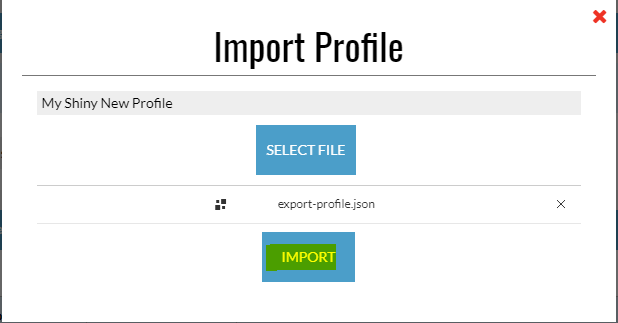 Your new profile will appear in the dropdown. Make sure you save your work!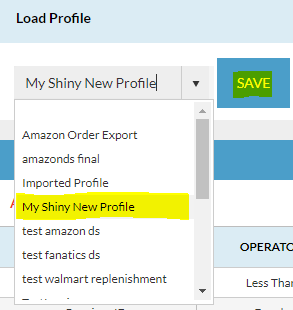 Step Three
Using the Document Filter you can filter out only the shipments you need to invoice. We recommend using Start Date and End Date to bulk invoice 1x per day. The below filter will export all shipments that have been shipped on 2018-11-05 and are in a status of 1000 (complete)

Once your filters are set, scroll to the bottom and export the file you will use for invoicing. If you're adding the invoice numbers using excel, we recommend exporting as XLSX

Step Four
Add your invoice numbers to the file using the InvoiceNumber column header -- you can ignore all other data in the row. 

Step Five
From the portal, go to Files->Advanced Import.
Choose the file that was edited in step four and make sure Document type selected is "Invoice".
Click VALIDATE

After the documents are validated, click IMPORT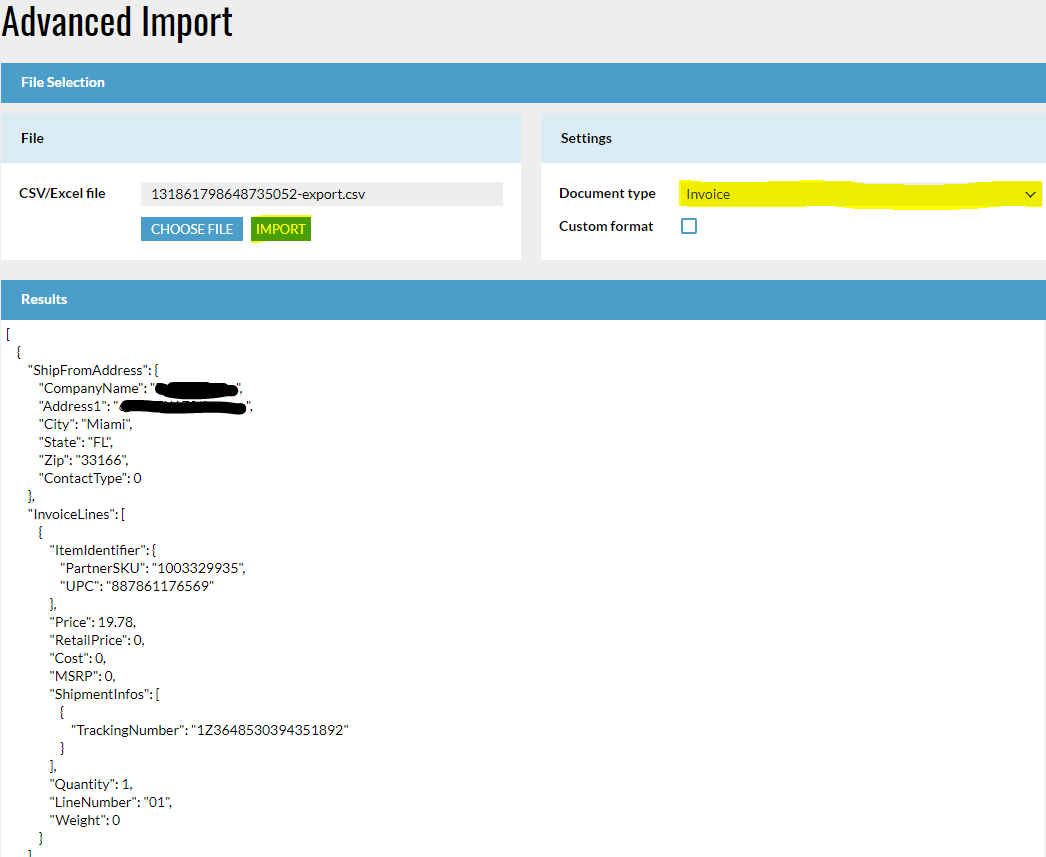 Your invoices will be uploaded with your invoice numbers.