The following steps should be followed exactly in the order outlined to have a successful integration.
2.1 Obtain a Logicbroker Subscription
You need to sign up for a Logicbroker subscription before you can enable the Logicbroker extension in your store. To do this simply fill out the form Located on http://www.logicbroker.com/contact-us/ to receive a subscription agreement.
Once you sign a Logicbroker subscription agreement you will get access to the Logicbroker cloud base integration platform. You will also have an access to a sandbox staging environment for testing.
2.2 Installing Logicbroker Magento Extension
Once you have a Logicbroker account, you can download Logicbroker extension from the Magento Marketplace or obtain it through the Logicbroker Account Manager. You then install the package just like any other extension. You'll see a Logicbroker tab under the configuration once the package is installed (see below):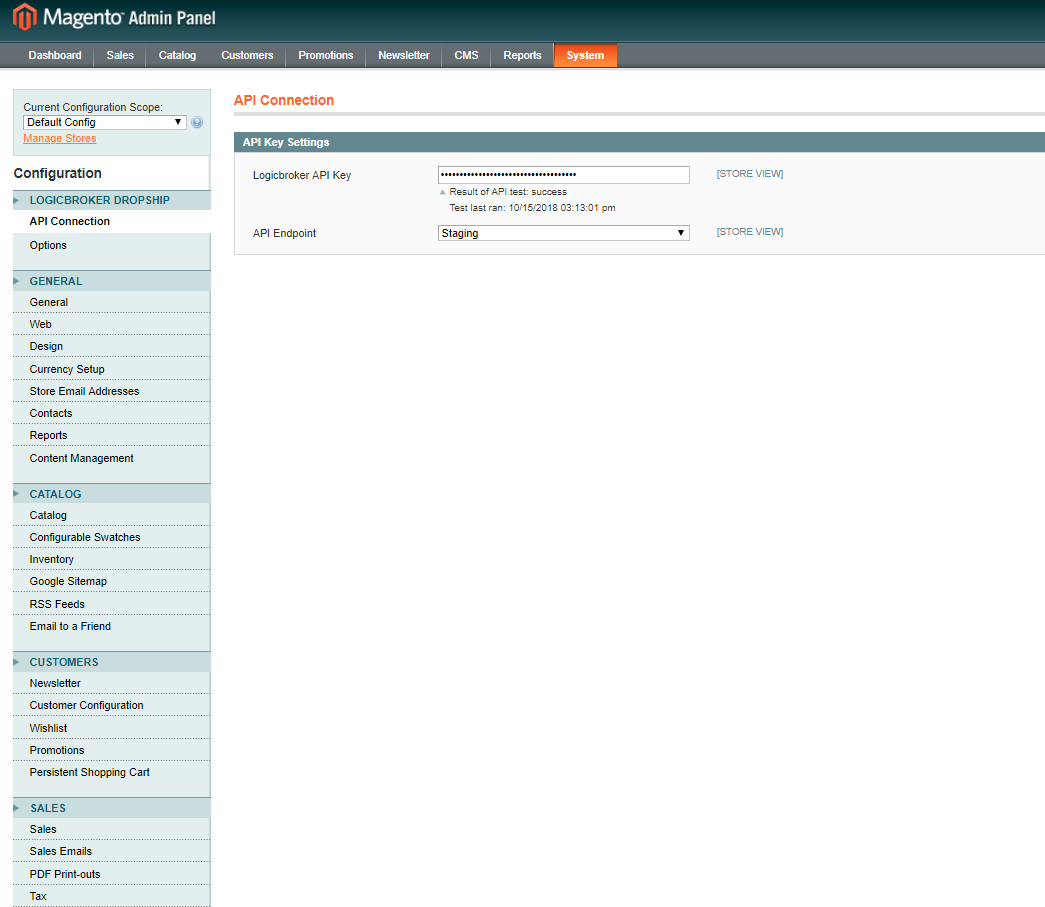 2.3 Configuring Logicbroker Magento Extension
Once you setup Logicbroker extension you need to connect your Magento store to the Logicbroker platform. You will obtain an API Key either from your Logicbroker staging account or production account. It's highly recommended that you start with your staging account before switching to production. Once you complete all your testing, you can change your Magento store to point to the Logicbroker production environment by changing the API Endpoint to "Production".
2.3.1 Bundle Item Configuration
Configuration can be set up to include Bundle Items in the order. Items within the Bundle are always sent.

For more information as how to obtain your Logicbroker API key please go to https://dev.logicbroker.com. At this point you are completely configured to start processing orders, shipments, and inventory.