If your retailer requires to receive a Purchase Order Change (860) document for changes to your original order, follow these instructions to properly handle the update.
1. To receive notifications for changes
Under Settings > Notifications select Trading Partner Notification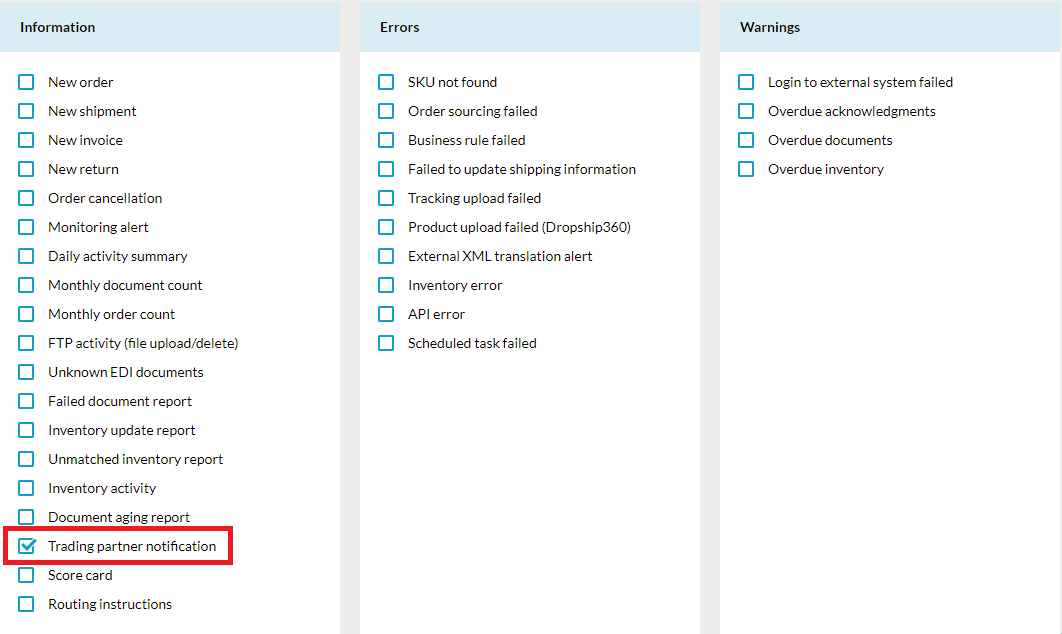 By default your user should be subscribed to this notification already. If not, make sure it is selected under the Notification Configuration page. This will enable an email to be sent to your account when a PO Change (860) is sent.
2. Receiving the Notification
When the 860 change is received, you will get an email notification with all the details involved. You can also view the even in the portal under Events, or under the Order Details page for the Order the change corresponds to. To help automate the receipt the GET /api/v1/ActivityEvents endpoint can be used to integrate this message with your system.
SUMMARY: EDI 860 Received (Change)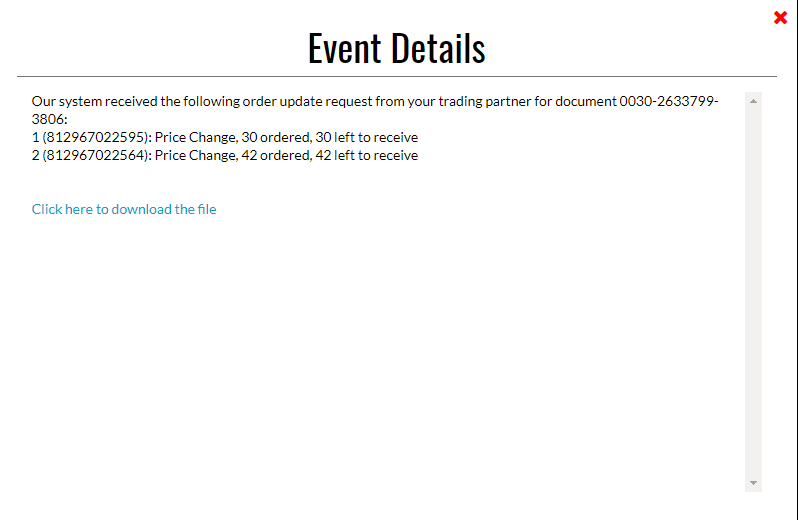 3. Once received, you will need to update your shipment and/or invoice documents to reflect the changes.
Common changes include line item pricing and quantity updates.
For quantity changes:
You will need to reflect them when creating both the Shipment and Invoice documents. The event will provide details on what the new quantities will be.
For price changes:
These will need to be reflected when creating the Invoice document.

If you are connecting the data to an external system and send Shipments and Invoices automatically you will need to make sure all data is reflected in your external system. This can be done manually by updating the original order received in your system to reflect the changes.
 4. Quantity Changed and updating Order Statuses
If you received a quantity decrease change, your order will not update to complete when all appropriate quantities have been fulfilled and invoiced. By default, logicbroker checks that all items have been shipped before marking the order complete.
To reflect the Complete status on your order, navigate to your order's detail page > Select More Actions > Click Mark Complete.