If an 860 EDI is received from a retailer we will automatically parse, create an event notification and update your original order. The event notification can be subscribed to under Settings > Notification Configuration and marking the Trading partner notification.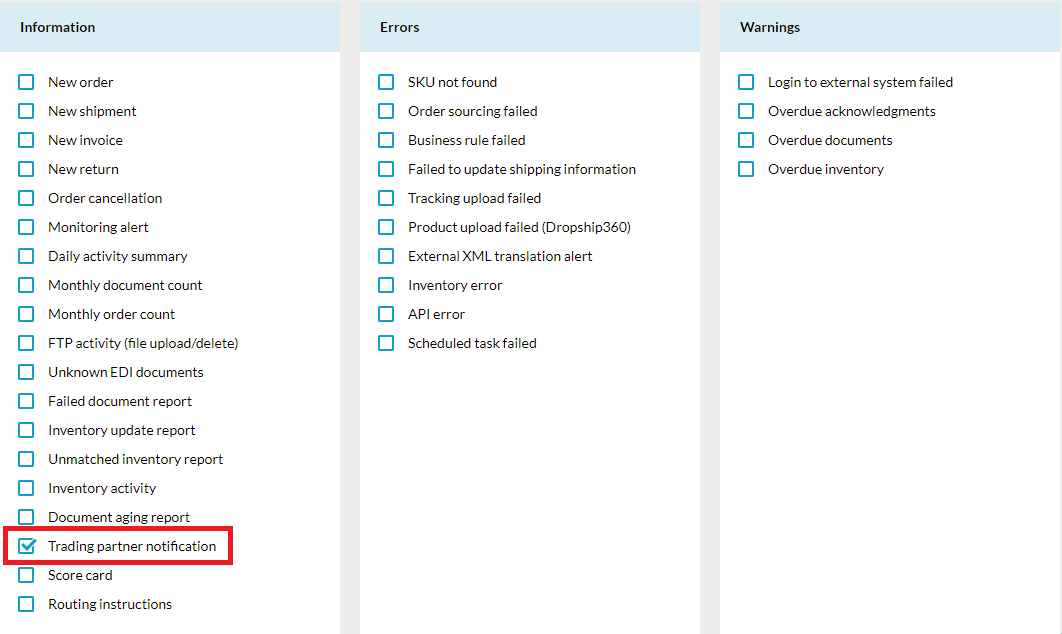 The notification will appear on both the order the change is received for and as an email if subscribed.
EXAMPLE: Portal view under the order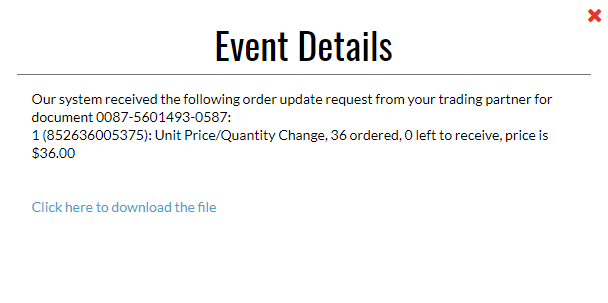 The order quantity is updated to the "quantity left to receive" (POC04) amount provided on the 860; this value can increase or decrease the quantity.
If the transaction purpose (BCH01) is set to "Cancelled" (01), the entire order will get marked as cancelled.
EXAMPLE: Before the 860 was received.

EXAMPLE: After 860 received with a value for "quantity left to receive" (POC04) as "0"

If a retailer sends an 860 with a 0 quantity and does not cancel the order the status will remain open.