To setup your custom shipment method code mappings, you can navigate to Settings > Shipment Options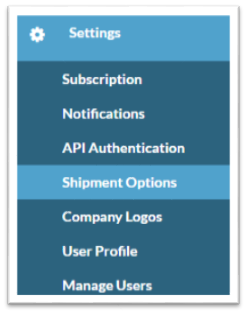 Once on the page you can see what shipping methods will be used by your configured partner. Sort by "USED BY PARTNER" to show all the marked check boxes and configure all the standard codes to your custom code. Click on the CUSTOM CODE field noted by the pencil icon, enter your custom value and click away from the field when complete; the field will save automatically.

This will make sure that any codes sent in the shipment in the ClassCode field or the TD505 field in EDI will properly send to the Retailer/Brand with the appropriate Carrier Code and Service Level Code.