For every user login created in the portal will have access to their company's hosted FTP site. Your logicbroker username and password will be used to logon to both the stage and production FTP sites created on your behalf.
Stage Host: vftp-stage.logicbroker.com
Production Host: vftp.logicbroker.com
**RECOMMENDATION: If you are setting up an automated integration to post your FTP files, it is best to create a new FTP user. This is for in case you change your portal login password it will not affect the integration's login. To add a new user you can follow the instructions below.
Step 1: Go to Manage Users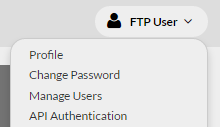 Step 2: Click Create New User and enter the required information
**Note an invitation email will get sent to the E-mail address entered. You will need to open the invitation to create a new username.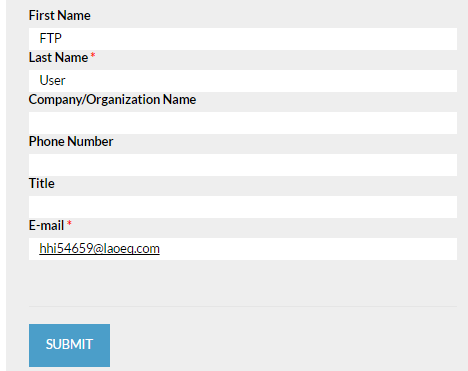 Step 3: Open the Email and enter a Username and Password for your FTP site.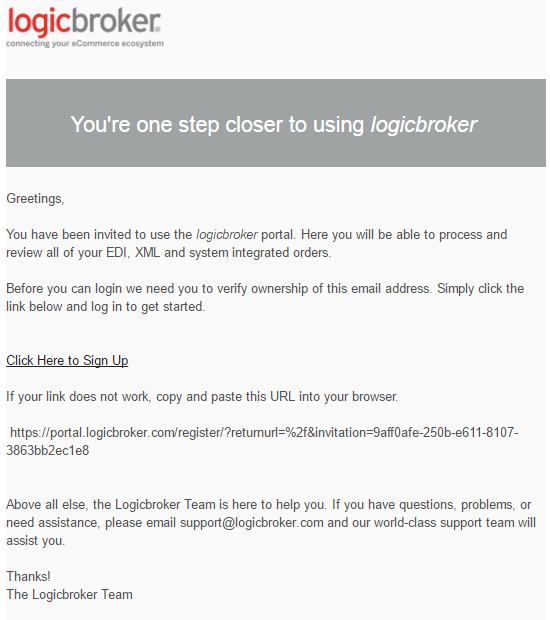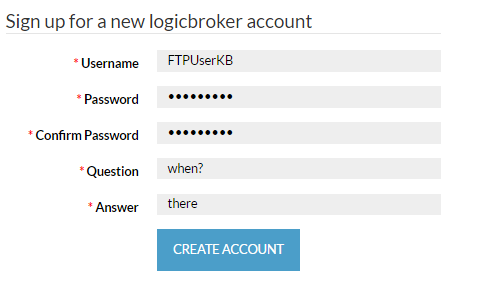 Step 4: Test your FTP credentials by logging in using a standard FTP client like FileZilla or WinSCP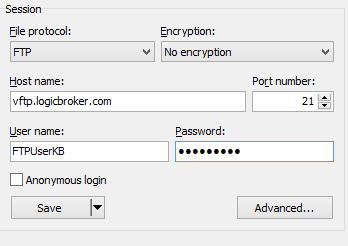 You should see the following folder structure