To create your account you should receive an email invitation from your merchant/retailer. The email will contain a link to setup the username and account. Click that link. 
**If you are a supplier and have not received an invitation from your merchant and need to request access, please send an email to support@logicbroker.com.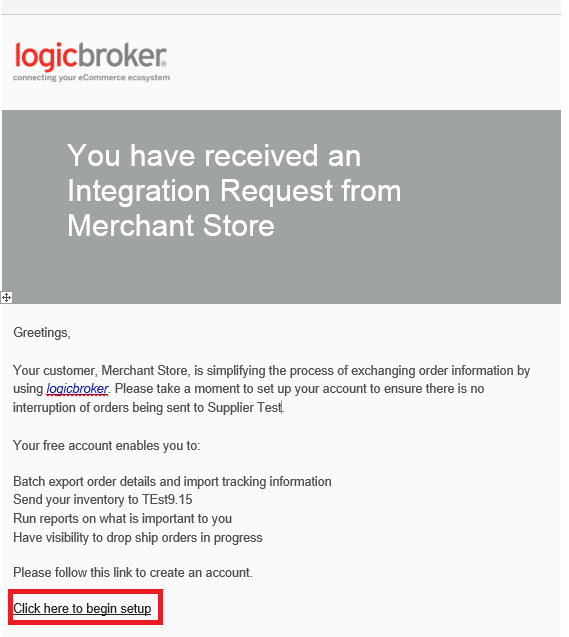 Once you click on the link you will be brought to the logicbroker sign up page, where you can setup a username for your portal login.