After installing the dropship360™ extension for Magento it is good practice to check out the new tools to make sure everything is running probably.
From the Magento Admin Panel toolbar select the dropship360 drop-down menu and click on each item.
The pages should look similar to the following:
If these pages are lacking content and/or are blank please follow the instructions below:
1.Uninstall and Reinstall the dropship360™ extension. Be sure to uninstall it completely. Check the tools again. If this does not fix the problem continue to the next step.
2. The problem is most likely being caused by a conflict to the JavaScript. Use the toolbar to navigate to System > Configuration. From the menu on the left select Advanced > Developer. Open JavaScript Settings and set "Merge JavaScript Files" to "No". Save the configuration.

Next, head to System > Cache Management. Click "Flush JavaScript/CSS Cache". Head back to the dropship360™ extension and take a look at the pages.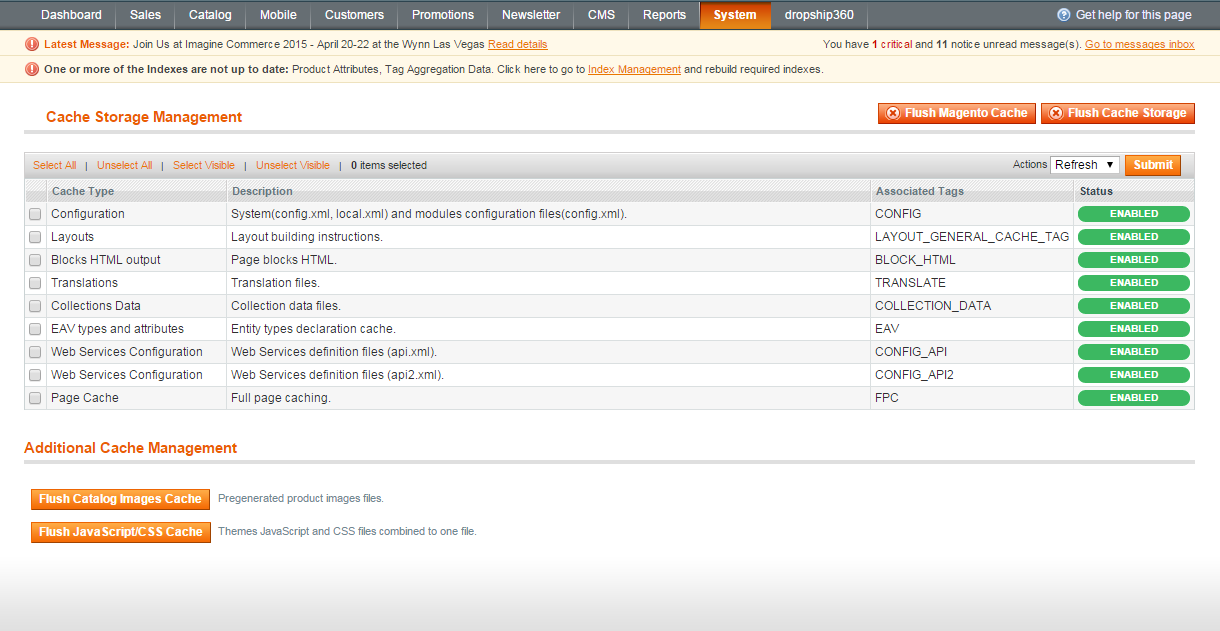 If the issue persists please use your Logicbroker Portal to submit a Case Ticket and a team member will review the issue shortly.