Magento allows you to create Bundled packages which allows the consumer to choose from a list items and create customized orders. 
Select "Bundle Product" as the Product Type. 

Complete the Product Details as required and navigate to the Bundle Items page.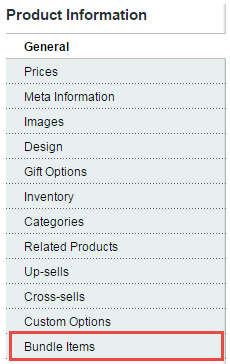 You must select Ship Bundle Items Separately. Logicbroker cannot process bundle orders that are listed as Shipped Together. 

Because Logicbroker relies on Suppliers being connected to Products and the Sourcing Logic choosing the most appropriate Supplier being selected the products would not always be shipped together. Therefore the Ship Separately option needs to be selected. 
As your suppliers return ASN's on the items sourced to them the appropriate Tracking Information and Qty Shipped will be added to the Shipments page in Magento. 

An Order will not move to the Complete Status until Tracking Information has been received on all items and all Qty's.