On the Order Management page find your order and click "Ship": 

You will be brought to the Create Shipment page.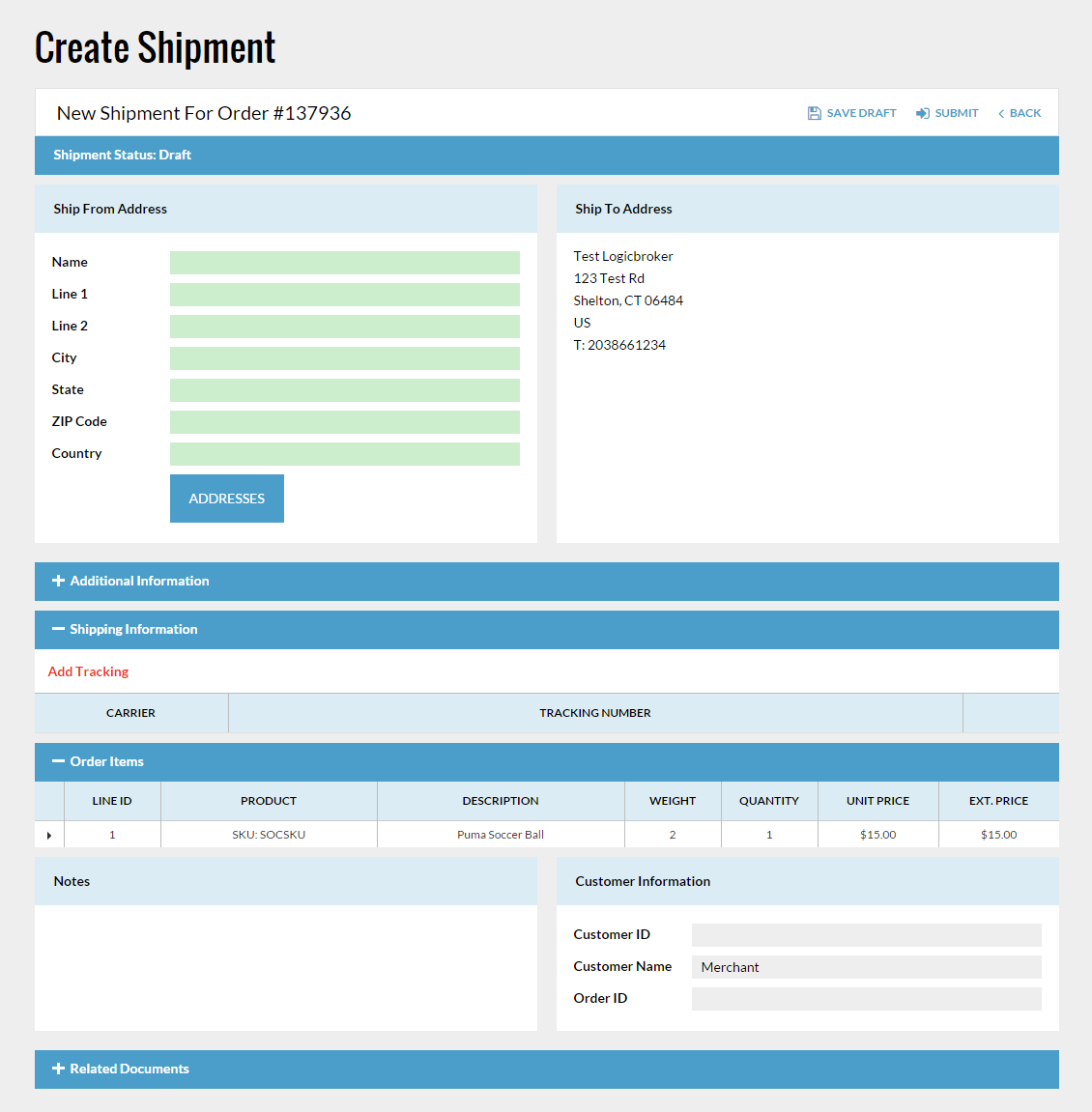 This is where you will create a shipment on an order. If need be you can select "Save Draft" which allows you to return at a later time and pick up where you left off. 
Add Tracking on a Order or Line Item Basis. Click on the arrows by each order item to add tracking information to that specific item. Or add it to the whole order by simply clicking "Add Tracking" under Shipping Information. 
The Additional Information menu includes optional identifiers such as "Bill of Lading" and "PRO Number". 
Clicking "Submit" will bring you to the Shipment Details page where you can review the Shipment and download a Packing Slip to go with the Order. 
The Related Documents page shows any documents connected to this order.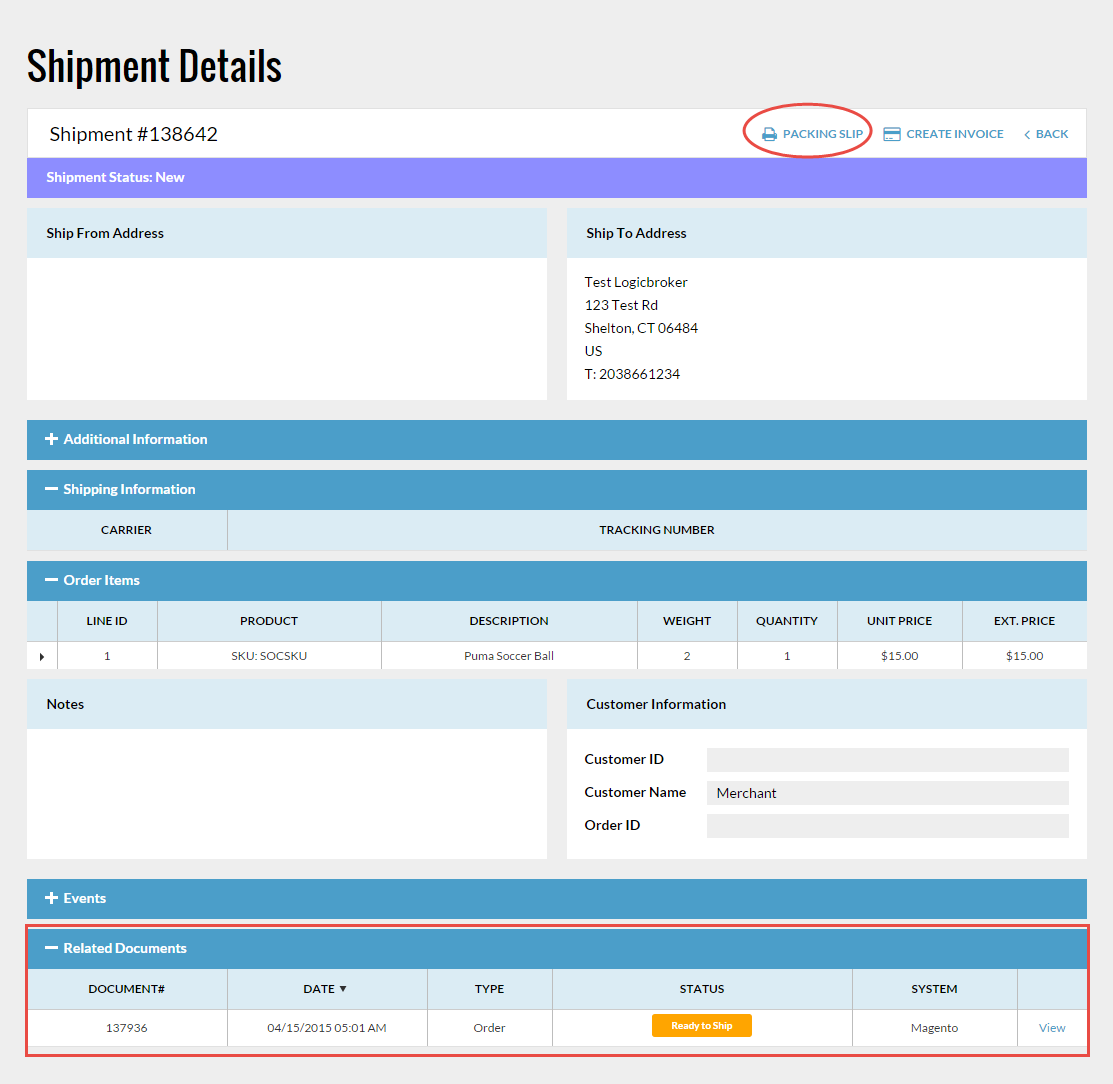 You can also save frequently used Ship-From Addresses from the Create Shipment page so that you do not need to complete the information again for every new shipment. The Ship-From Address can be your Merchant's address to give the appearance the package is coming from the Merchant.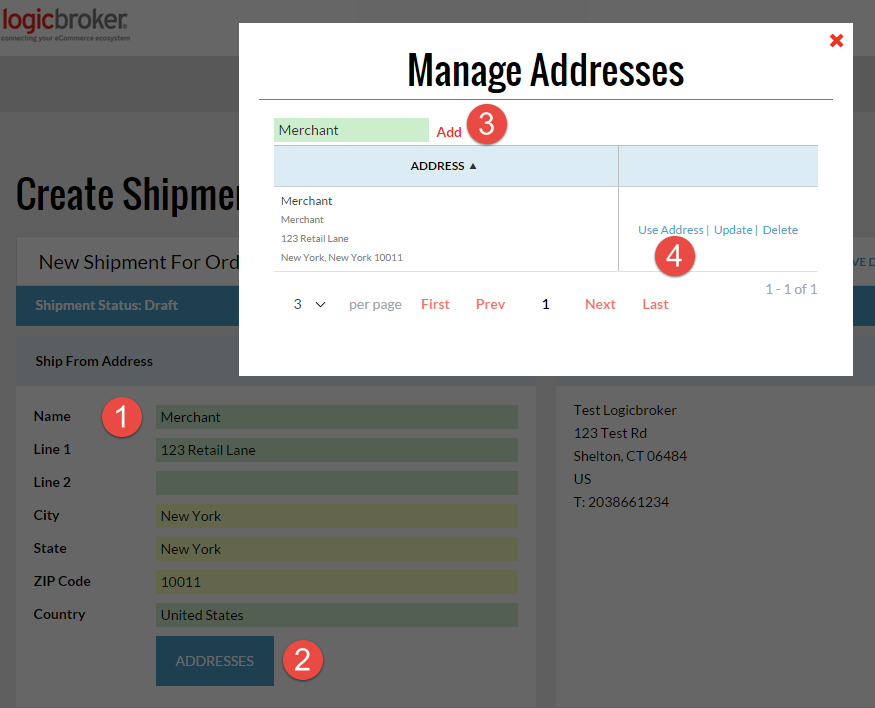 1. Fill in the Address information. 
2. Click the "Addresses" button. The Manage Addresses pop-up window will appear. 
3. Give the Address a name and click "Add". Your Address will appear in the list. 
4. Next time you want to ship something from a saved address, click "Addresses", find the address, and click "Use Address". 
To update an address first select it from the list, make the necessary changes, go back into the Manage Addresses pop-up, and click update.