Magento allows you to add additional users and define the roles for each so that they can only perform tasks assigned to them.
When you initially install Magento there is only one user – the Administrator. The Administrator has access to every aspect of the Magento Admin Panel.
You can create a Role with the appropriate level of permissions for secondary users and job-specific duties. If you want a Role to be restricted to handle Product Ratings and Comments can set the Permissions so that User only has access to relevant pages. Likewise, you can restrict other users from viewing the Ratings, Comments, or even from uploading Inventory.
Carefully observe the following steps to set Users, Roles, and Permissions:
1. From the Magento Dashboard navigate to System > Permissions and select Users to start.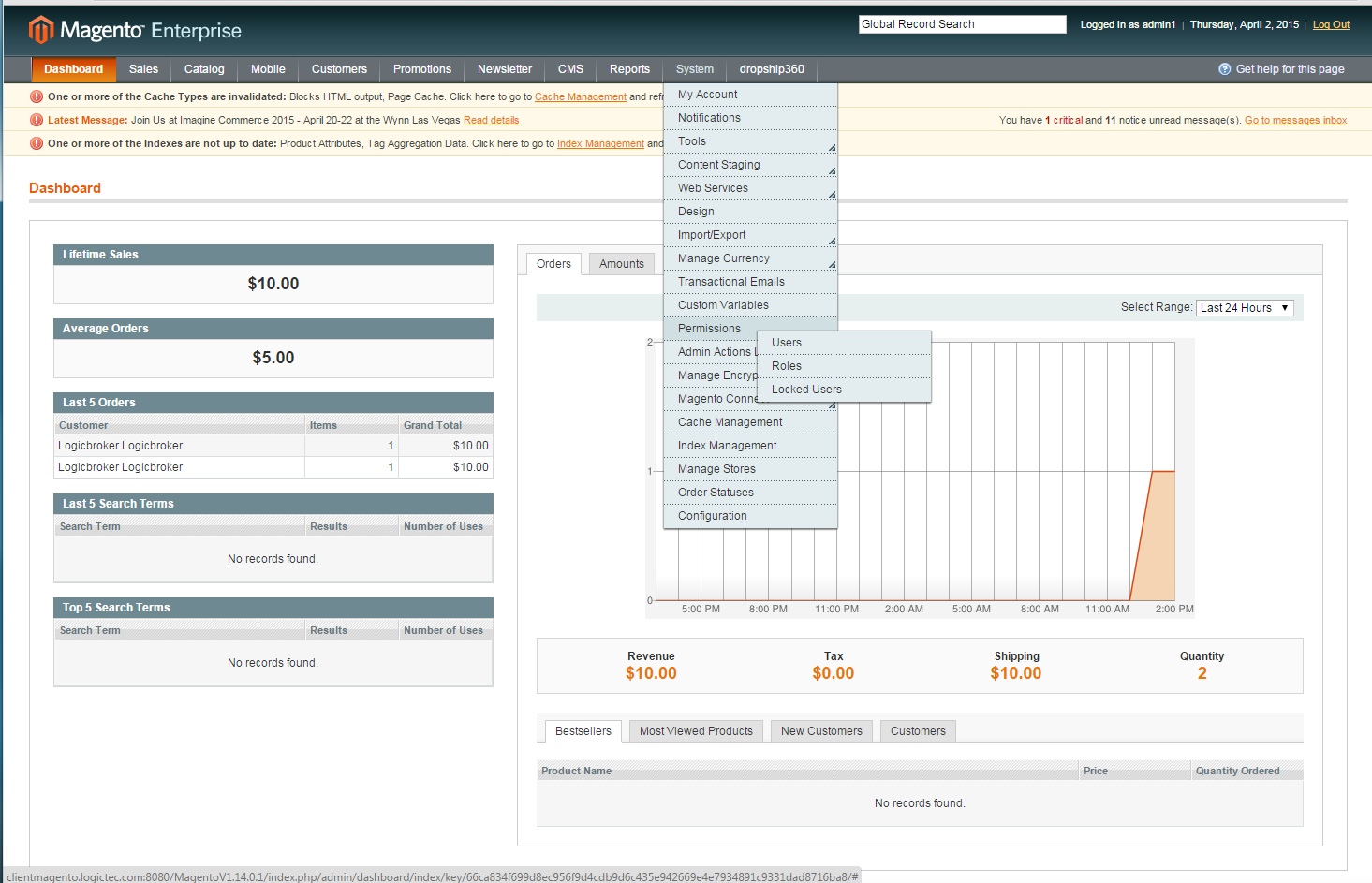 2. Add a new user by clicking on the Add New User button. Save the new User. Keep track of the username and password.

3. Next, head to System > Permission > Roles. Review the roles or add a new one.
4. On the Role Info page give this role a name. The name can help clarify its abilities (e.g. "Catalog" could mean handling the Inventory; "Reviews" would focus on customer interaction with products).

5. Click on Role Resources. This where you will limit the Role's Permissions. Clicking an item will allow the Role access to the selected actions. The users and roles assigned will only see the options selected here when they open their Magento Panel. Save Role.
6. Head back to System > Permission > Users. Select the User. Click on User Role. Select the Role you want to assign to this user.

If you are finding you do not have complete access to the Magento Admin Panel confer with the Panel Administrator to review your access.