Are you finding that the order status is not changing for orders submitted via your site? Are they just sitting there not moving to their next destination?
In order for the internal logicbroker logic to pick up the order the Order Status needs to be set to "Ready To Source".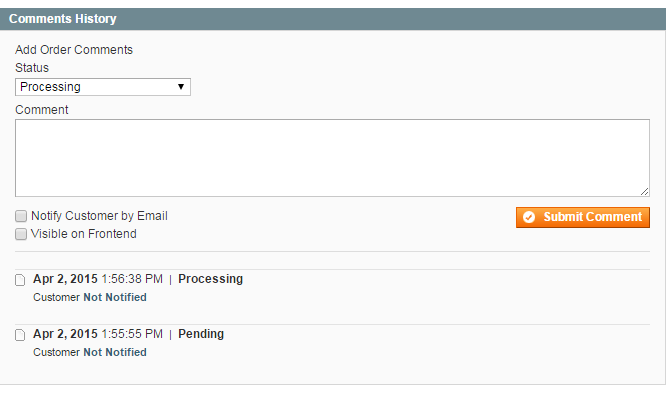 If you forget to manually update the order, it will just stay in that status until, either someone moves it, ships the items, or invoices them. If the order gets fully shipped and invoiced, magento core functionality will move the order status to complete.
You can either set the status manually every time an order is submitted or set the status codes to move to "Ready to Source" automatically.
To set the "Ready to Source" status manually open an invoiced order navigate to the Comments History section.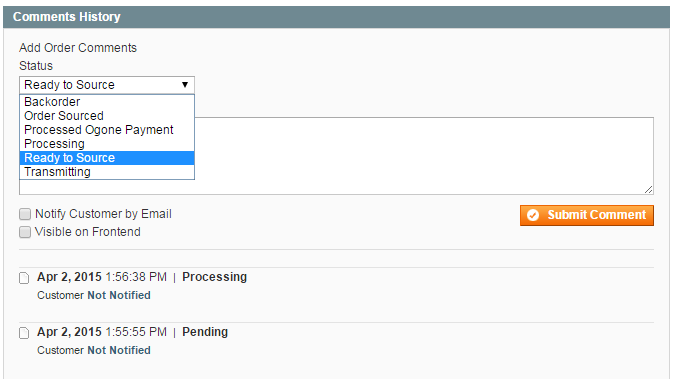 Use the drop-down menu, select "Ready to Source", and submit comment. The Status will change to Ready to Source and the logicbroker logic will now work to pick up the order. Once the Cron Job runs the Drop Ship Status will move over to "Transmitting" as it searches for a Supplier. And then "Order Sourced" when it finds the appropriate Supplier.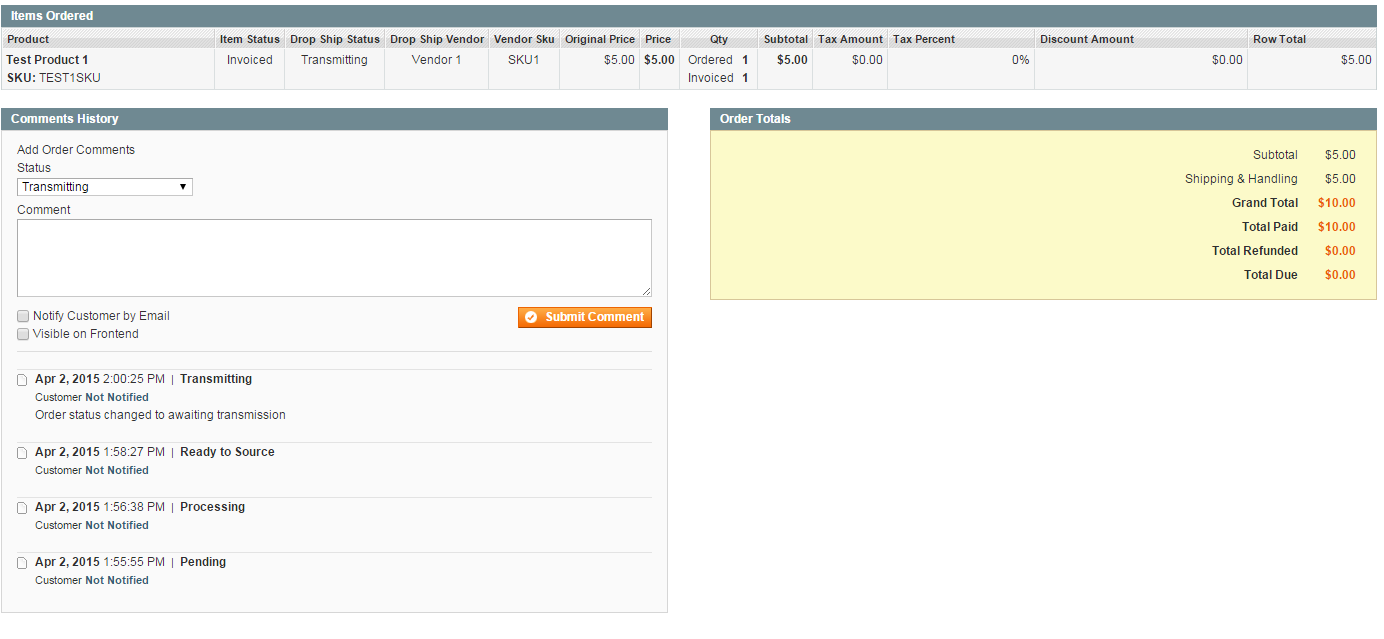 You can also set the Order Status to go "Ready to Source" automatically. Head to System > Order Statuses. (Note: any Status Code with the prefix "lb_" is a Logicbroker Code).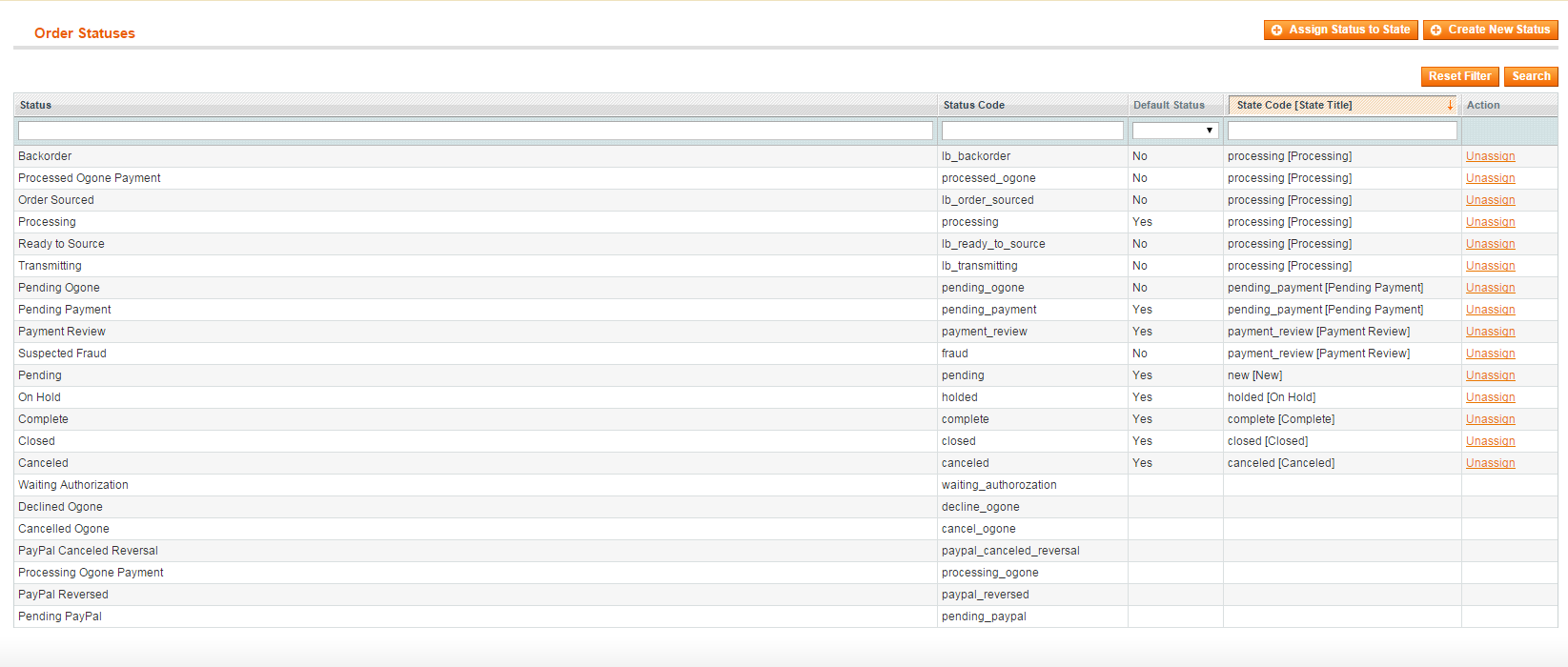 As you can see from the image below "Processing" is the default status. Click
Click on "Assign Status to State". Set the Order Status as "Ready to Source" and the Order State as "Processing". And check the box to use this Order Status as default.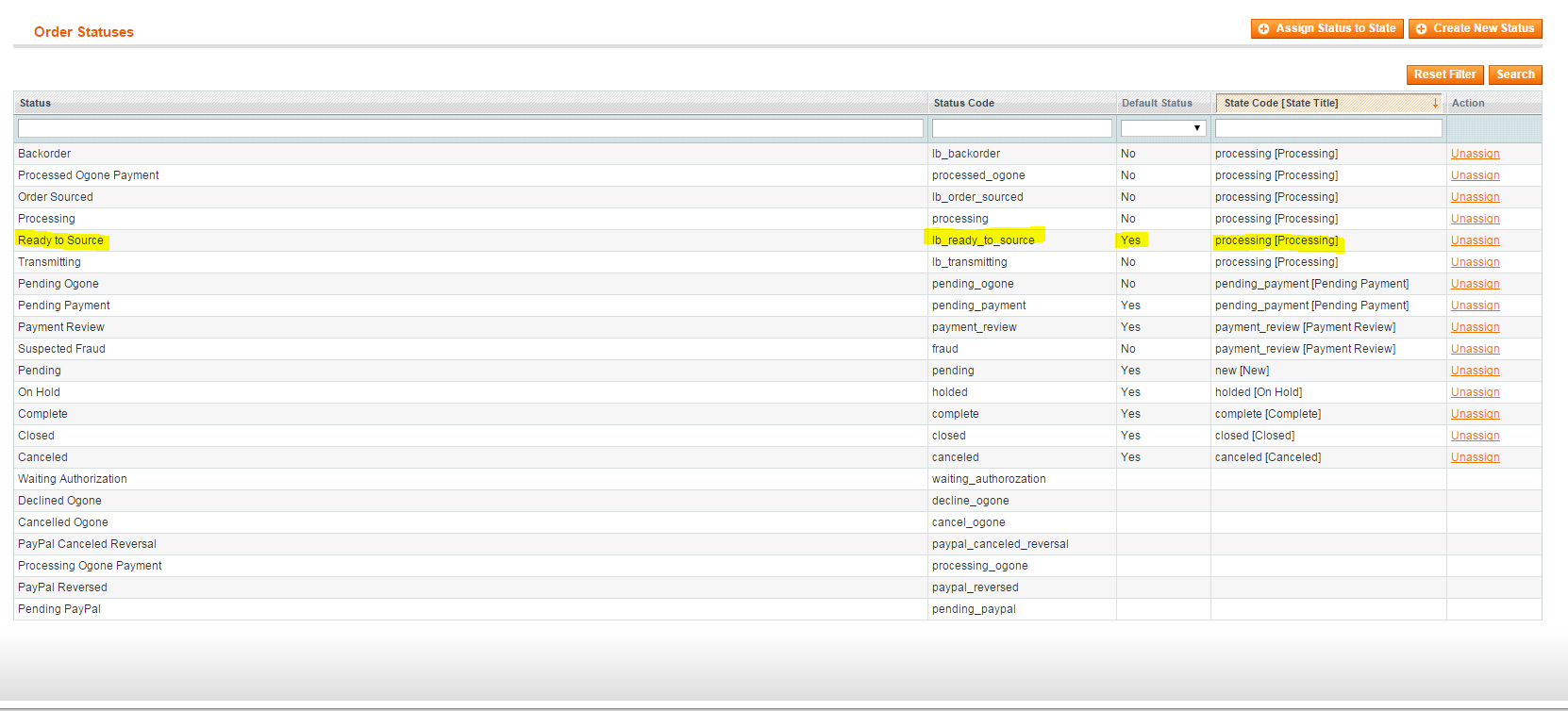 See that this second order went straight to "Ready to Source" without any manual input.

Note: The order will stay in the "Pending" state until the Invoiced. If you are not set up to invoice an order automatically you will have to do this manually for the status to move to "Ready to Source".