To Uninstall dropship360™ for any reason please follow the steps below. If you need help on how to install dropship360™ please see the Getting Started Guide.
1. From your Magento Admin Panel navigate to System > Magento Connect > Magento Connect Manager, just like you would when installing the extension. (You may have to log-in again to get to the Magento Connect Manager page).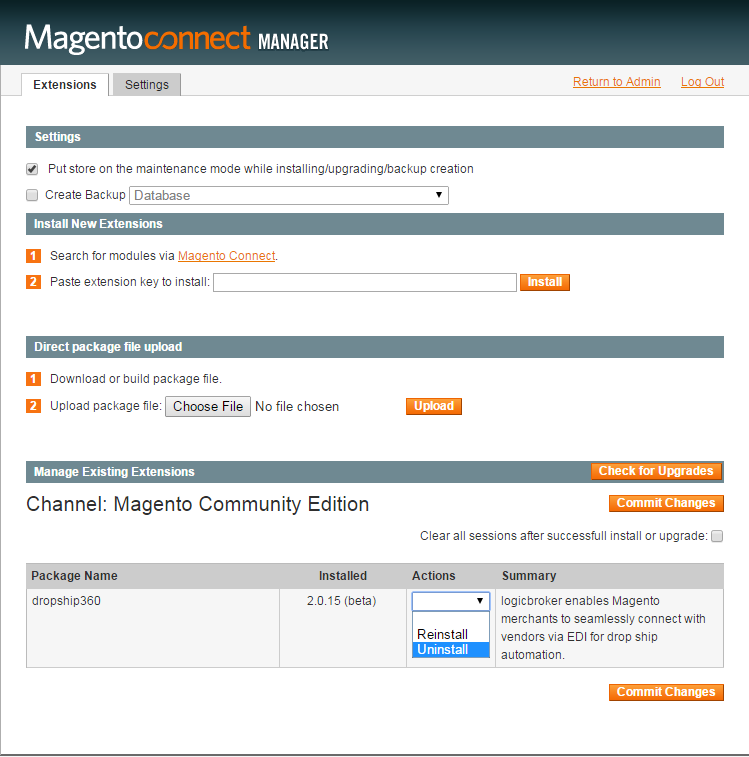 2. In the Magento Connect Manager find the "Manage Existing Extensions" section. Under the Actions item select "Uninstall" and then click on "Commit Changes".
3. You should receive a success message in the console at the bottom indicating that the package has been successfully uninstalled.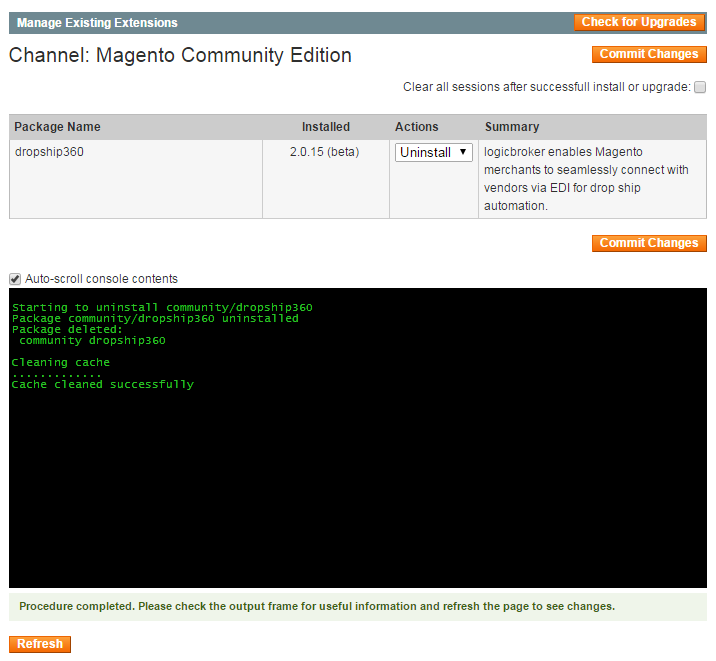 4. Click "Refresh" to refresh the page to see that the package is no longer listed.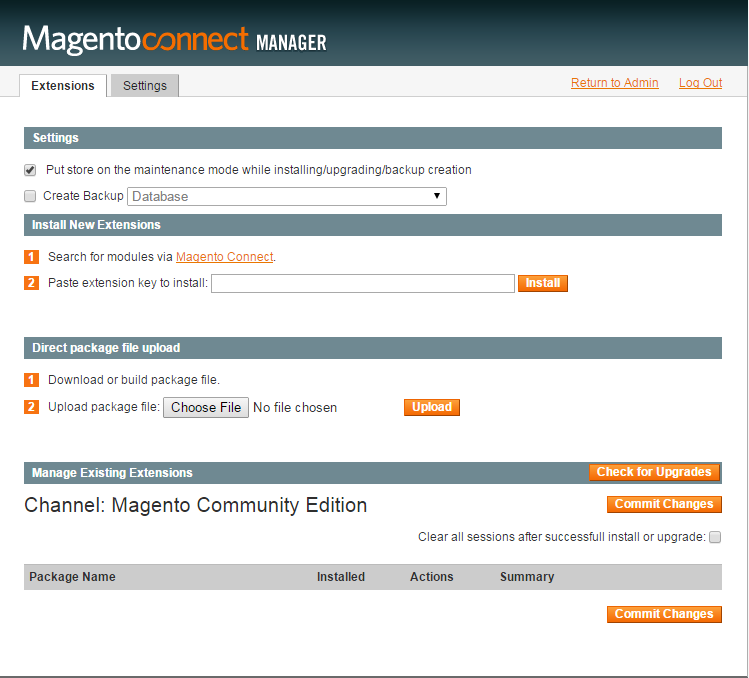 Occasionally, after removing the dropship360 extension there may be several files still leftover. To remove these files see our extended guide here.