The Supplier Management page is where all of your drop ship suppliers are managed. 
Double-click on the Supplier to change its name so that it matches the with the appropriate Supplier - remember: the Supplier Code must match the Vendor ID generated in the Logicbroker Portal. 

Drag and drop the Supplier from the Non Active column to the Active column. Logicbroker will only source to Suppliers in the Active column. To remove a Supplier simply drag it to the Non Active column.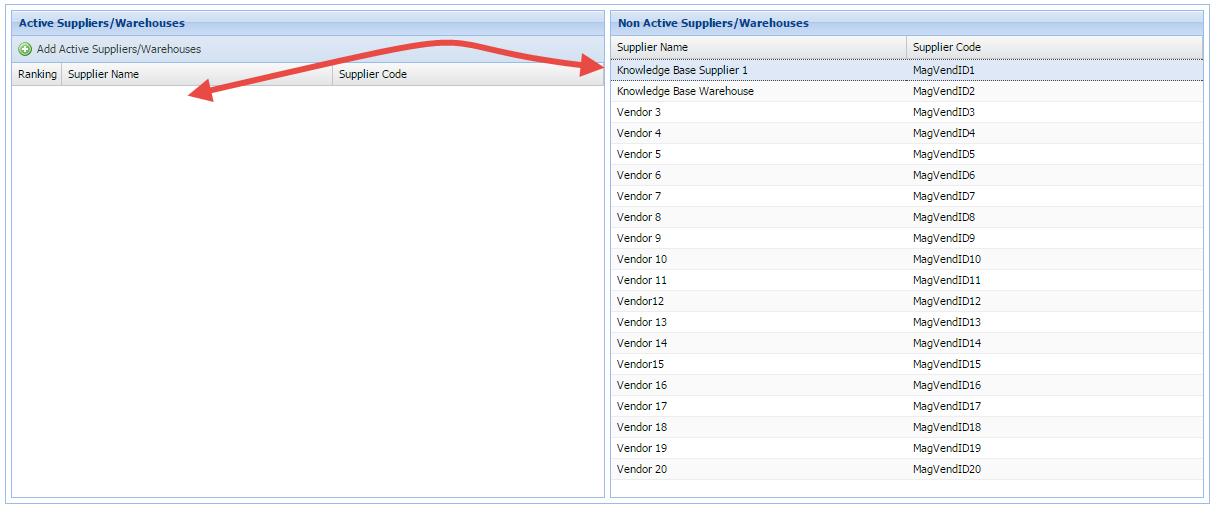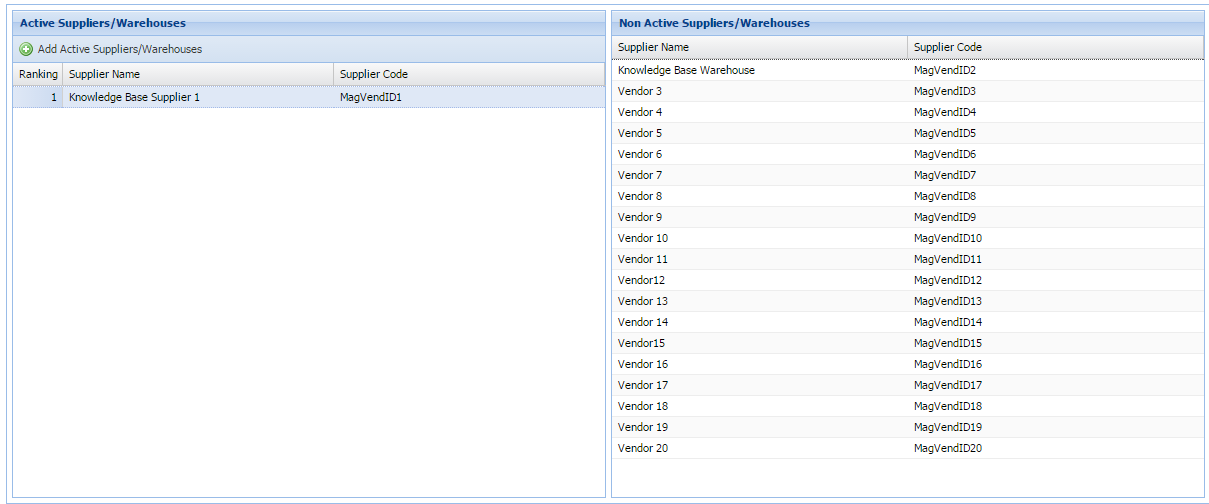 Drag and drop vendors up and down the Active column to rank them based on preference. 

The Rankings will only be used when Ranked-Based sourcing logic is being used. 
Cost-Based is the default sourcing logic.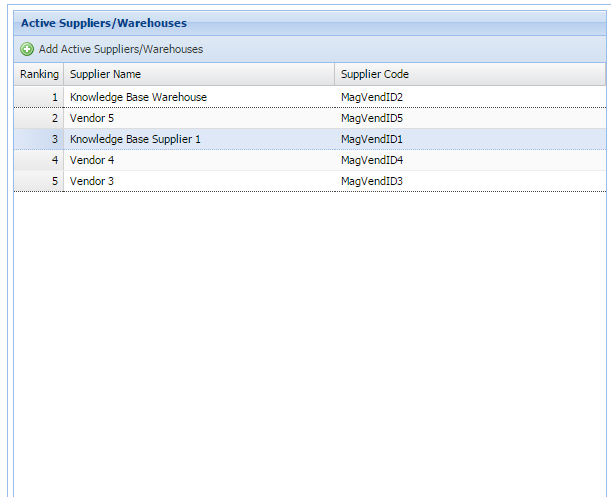 Once you are happy with your Suppliers/Rankings click Save Ranking. The Supplier information will be applied to your Magento Store. 

You can view prior rankings by clicking the Show History button.