dropship360's Supplier Inventory page allows you several options to view and manage your Inventory on the Supplier level. 

The Supplier Inventory lets you update products and view products by Supplier. 
Where the Supplier Management page is used to set up suppliers the Supplier Inventory page is used to maintain and update products. 
To update inventory, download the sample CSV, complete the columns in the spreadsheet - Supplier Sku, Cost, and Inventory. Save the file to your computer and import it to Magento. Select your Supplier from the drop-down and click Upload. 

You can also review all prior product updates by clicking History. This will provide you a quick glimpse of all updates and any errors.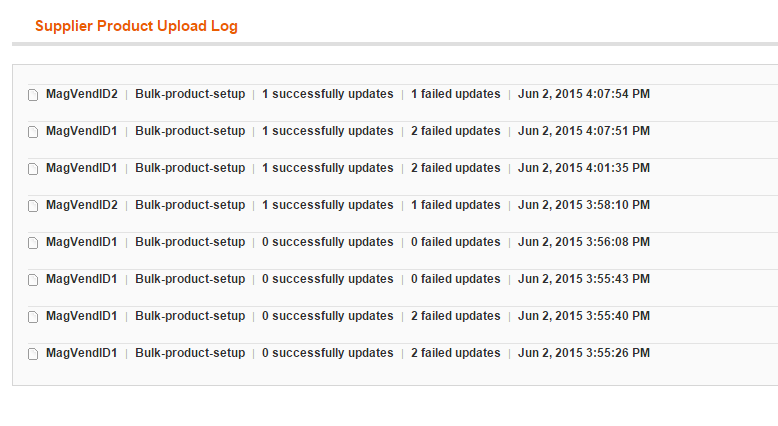 The Inventory list indicates all products connected to each supplier - the inventory level, cost, Supplier and Product Sku, and the Last Sync date that the product was updated. The Action column on the far right allows you to Edit the Product Details.