This Step-by-Step guide has previously discussed how to update inventory in bulk via Magento. However, Logicbroker allows users to receive updated inventory feeds quickly and seamlessly. 
You can do so by using an FTP Site. When you created your Logicbroker account an FTP site was automatically generated - for you (the Merchant) and any Trading Partners. To automate the inventory update process simply instruct your Supplier to upload a CSV file containing the inventory data to the your (Merchant/Retailer's) FTP Directory.
To locate your FTP Site information log in to the Logicbroker Portal, locate the Systems Management page and find Magento Drop Ship 360. Use the drop-down tool at the end of the row and select "View FTP Credentials". 

A pop-up will appear with the FTP Credentials. Copy this information into your FTP File Manager of choice (FileZilla, WinCSP, etc.).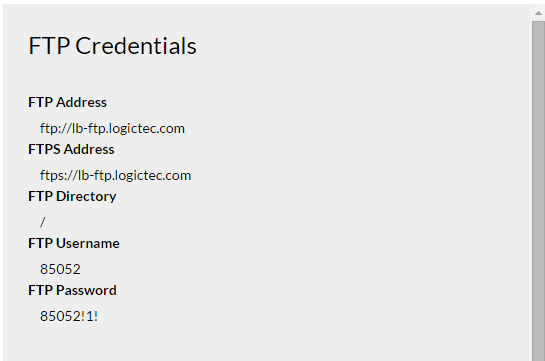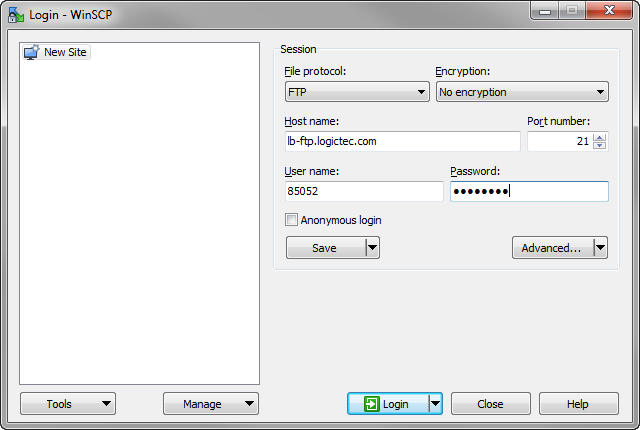 You should see all your current Suppliers. Note: These will be designated by their Supplier Code. You will have access to the Main Directory and the ability to view all Sub-Directories. Your Supplier will only have access to their own Sub-Directory. To find your supplier's FTP login information see this article.
Provide the Supplier with the Sample CSV document attached at the bottom of this guide. In addition to the Sample CSV let them know that they should connect to their FTP.
Now you will need to tell Magento to receive the FTP Inventory Updates. In your Magento Admin Panel head to dropship360 > Configuration/Setup and locate Cron Schedule Tasks for Upload Supplier Using FTP.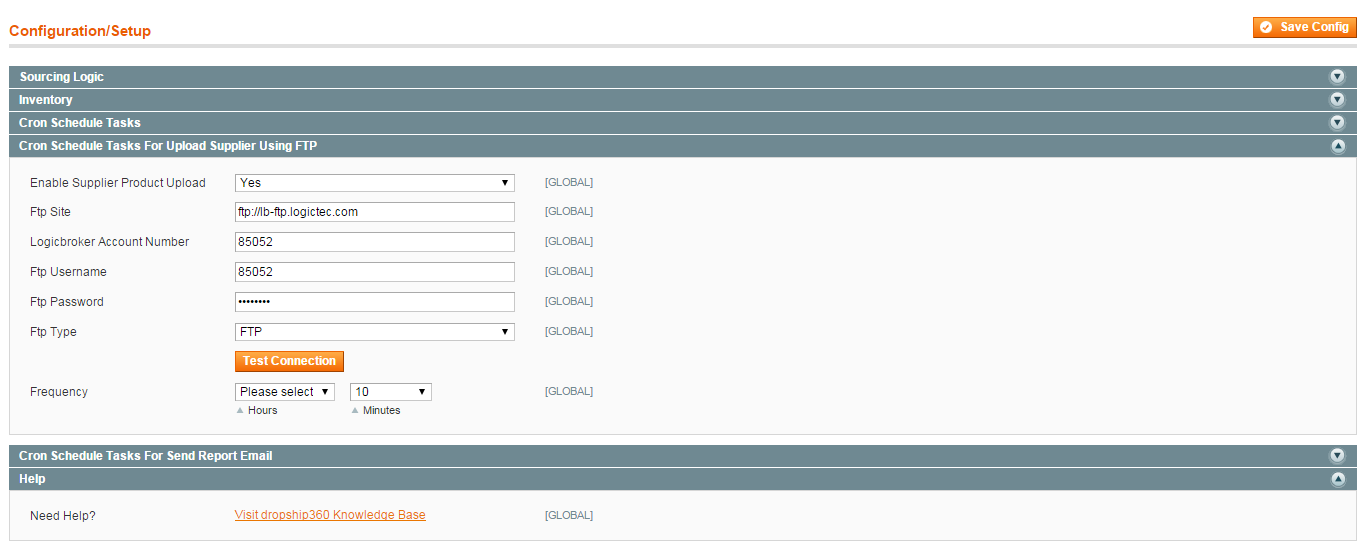 Select "Yes" to Enable Supplier Product Upload
Fill in the FTP information your Main Directory account information

You can find this information under the Portal > System Management > "View FTP Credentials"

Test the Connection
You are now ready to receive updates via FTP site.