Now that you have successfully installed the dropship360™ extension and created your Logicbroker account you can begin the process of connecting the Logicbroker Portal to your Magento panel.
You should now see a dropship360 drop-down menu on the Magento Admin Toolbar.
Select "Getting Started" from the drop-down menu: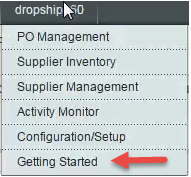 At this point in the set-up process it may be a good idea to have both your Magento Admin Panel and Logicbroker Portal pages open in separate windows. In the Logicbroker Portal open to System Management and select Magento DropShip360. 

In Magento follow the instructions on the Getting Started page. Since you have already created your Logicbroker account we will start with step 2.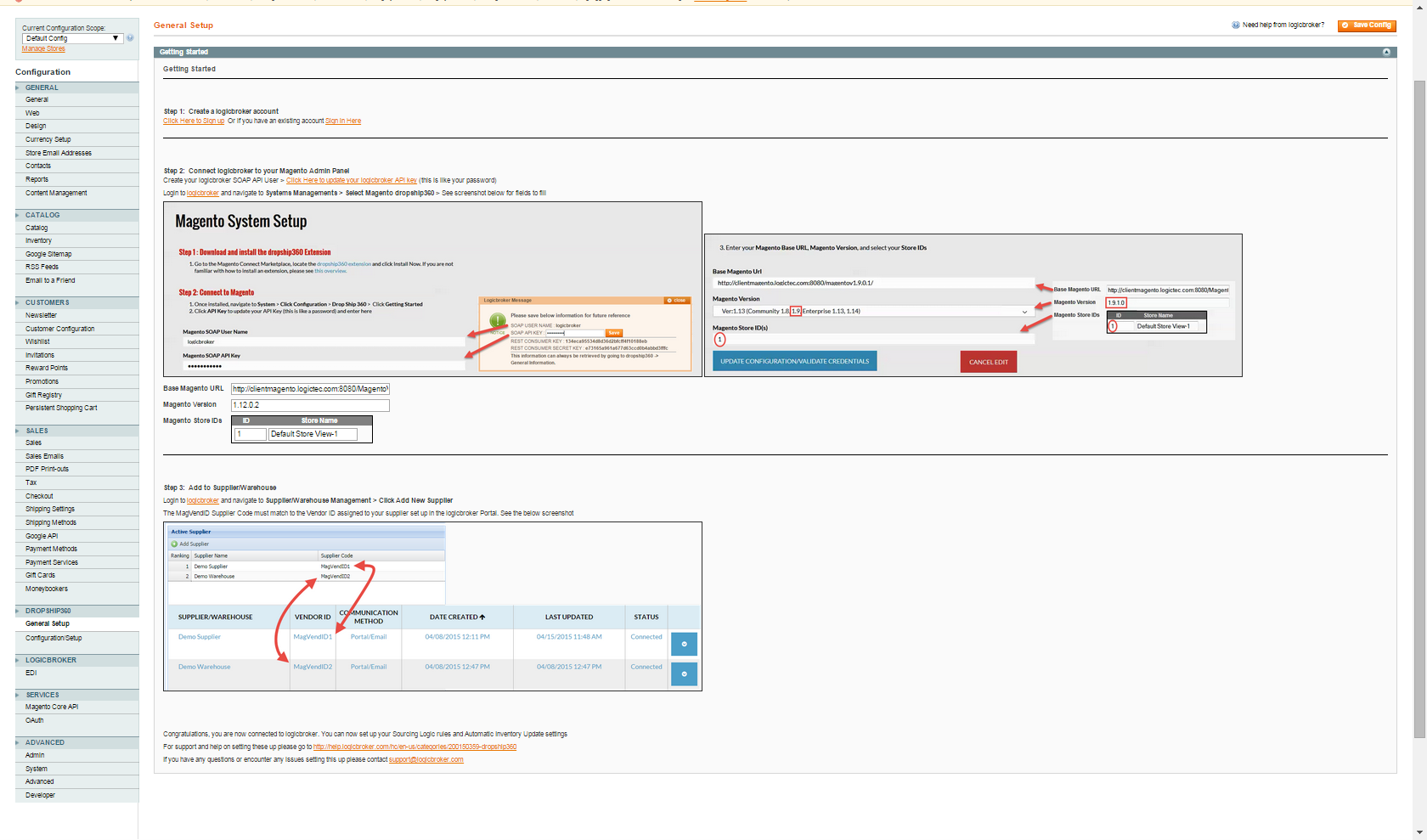 In Magento click the link to create your SOAP API User. A pop-up will appear prompting you to create a SOAP API Key for the SOAP User. The default user name is logicbroker. The SOAP API Key is like a Password. Once you add it click Save. 
Insert the SOAP API User Name and Key into the correct fields in the Portal's Magento System Setup page. 
Next, copy the Base Magento URL into the Portal. Select the Magento Version. And add the Store ID - logicbroker only needs the number; if you have multiple stores simply separate each number by a comma. 
Click Update Configuration/Validate Credentials. You should receive a message that the SOAP Connection was successful. If the connection is not successful please double-check your credentials and try again. 
You are now connected to Logicbroker.