Now that you have successfully installed the dropship360™ extension and created your Logicbroker account you can begin the process of connecting the Logicbroker Portal to your Magento panel.
You should now see a dropship360 drop-down menu on the Magento Admin Toolbar.
Select "Getting Started" from the drop-down menu: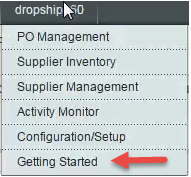 In Magento follow the instructions on the Getting Started page.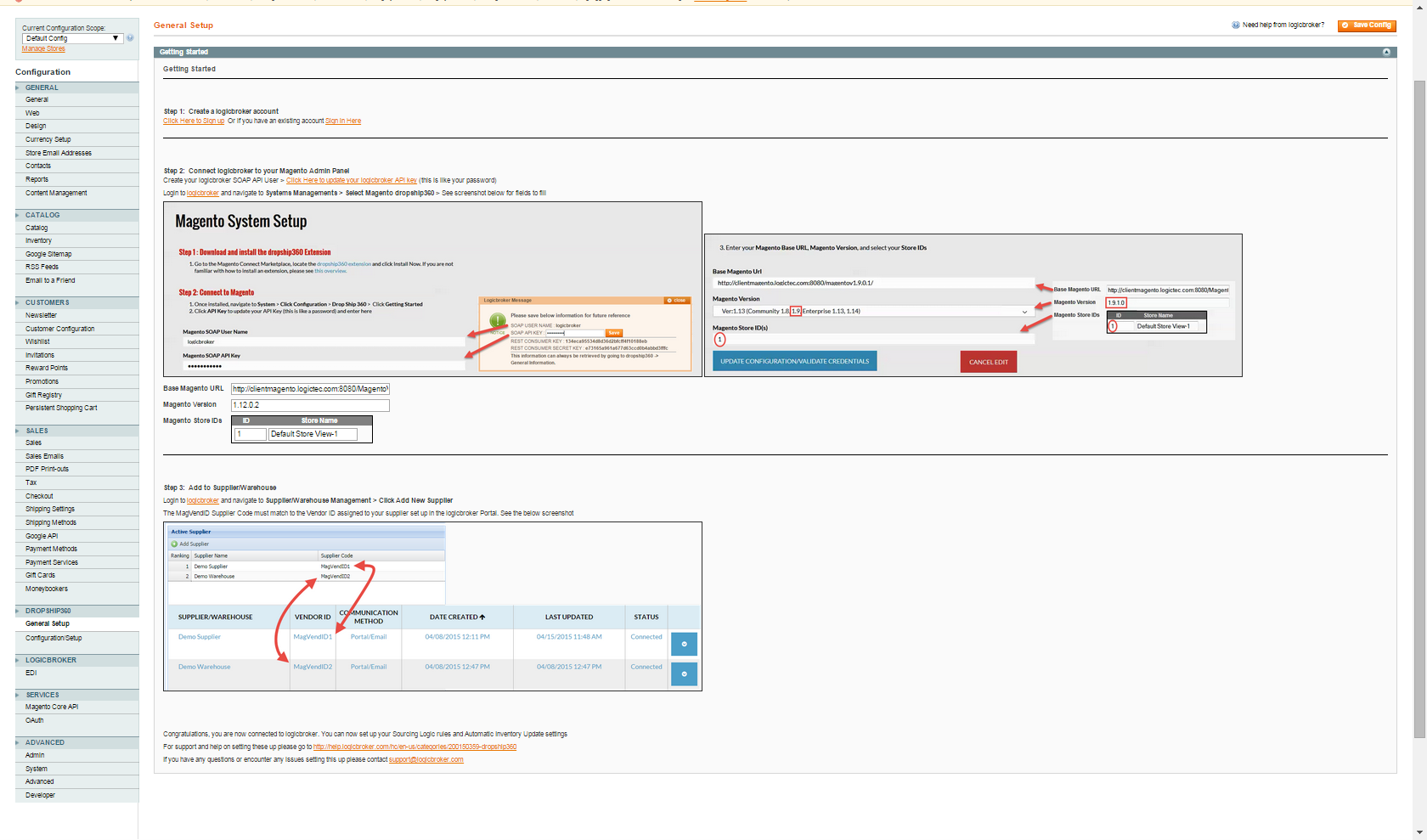 In Magento click the link to create your SOAP API User. A pop-up will appear prompting you to create a SOAP API Key for the SOAP User. The default user name is logicbroker. Create the SOAP API Key and communicate the same to Logicbroker.
Skip the step 3 in the page. This is done at the Logicbroker side with the latest update. 
Logicbroker will need the following information for the connectivity

Base Magento URL,Magento Version, Store ID(s)

Contact Logicbroker resource with the details to update to test the connectivity.  There might be requirement to white list Logicbroker's IP address if you're behind firewall. 
You are now connected to Logicbroker.