You may cancel an entire order within the portal or specific line items within the portal if some lines are able to be fulfilled while others are not. 
To cancel an order click on the View link next to the specific order you wish to cancel on the Order Management Page. 

Within the order details page you may choose the Acknowledge/Cancel option from the More Actions Drop Down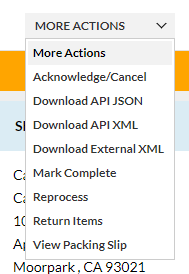 Use the "Cancel All Items" action button if you wish to cancel the entire order
If you wish to only cancel specific lines, you will reject that line and update the Quantity to reflect the amount you are canceling
After you have updated the line you wish to cancel click the "Submit" action button. That will send a cancellation to the vendor for only the line being canceled.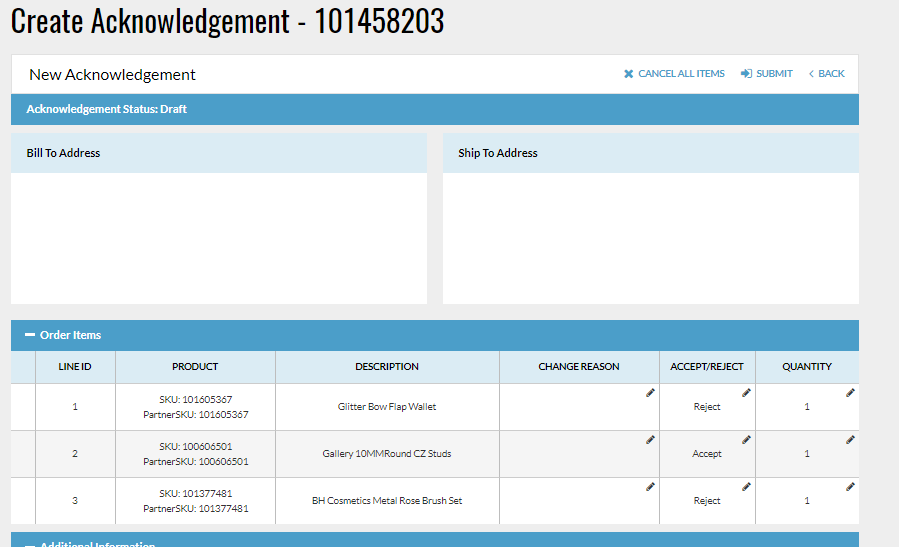 If you have any questions about partial fulfillments or order cancellations please contact Logicbroker at Support@Logicbroker.com.