From the Order Management page select Invoice for the Order you would like to invoice. 

This will open the Create Invoice page for that Order.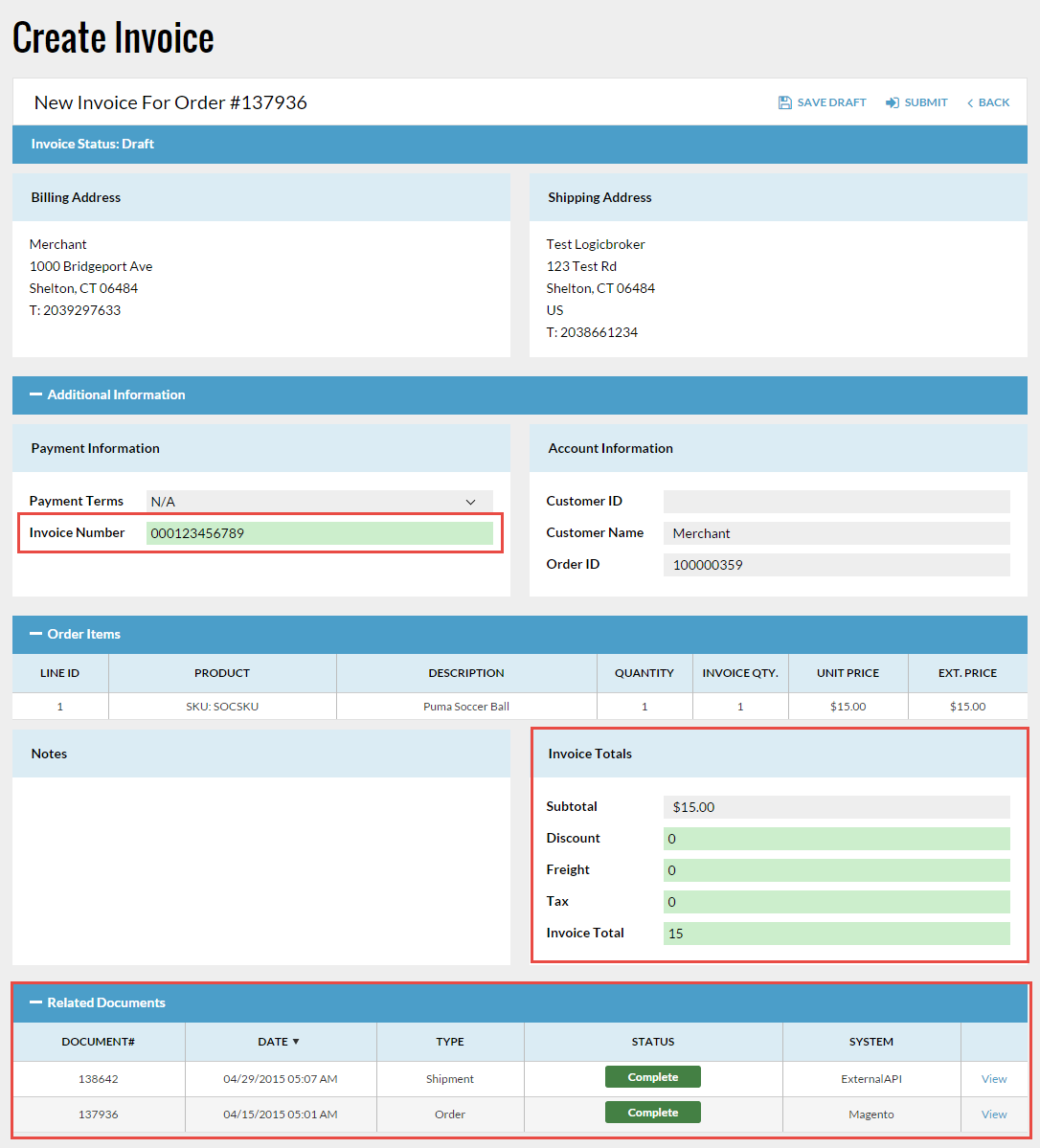 This is where you will invoice an order. If need be you can select "Save Draft" which allows you to return at a later time and pick up where you left off. 
The Billing and Shipping Addresses are taken from your Retailer's e-commerce system. 
Add Invoice Number (required) and Payment terms information. 
Manually enter Discount, Freight, and/or Tax Amounts. Discount will subtract from the subtotal while Freight and Tax will be added to the Subtotal.

Tax amount is required ("0" is acceptable in non-taxable scenarios but Tax amount cannot be blank).

The Related Documents menu shows all documents connected to the Invoice  such as initial Order and Shipment. 
Click Submit to Create the Invoice and be brought to the Invoice details page.