Navigate to the Order Management page. Locate the Order you would like to work on and choose "View" from the Action items. 

Clicking "View" opens the Order Details page for that particular order.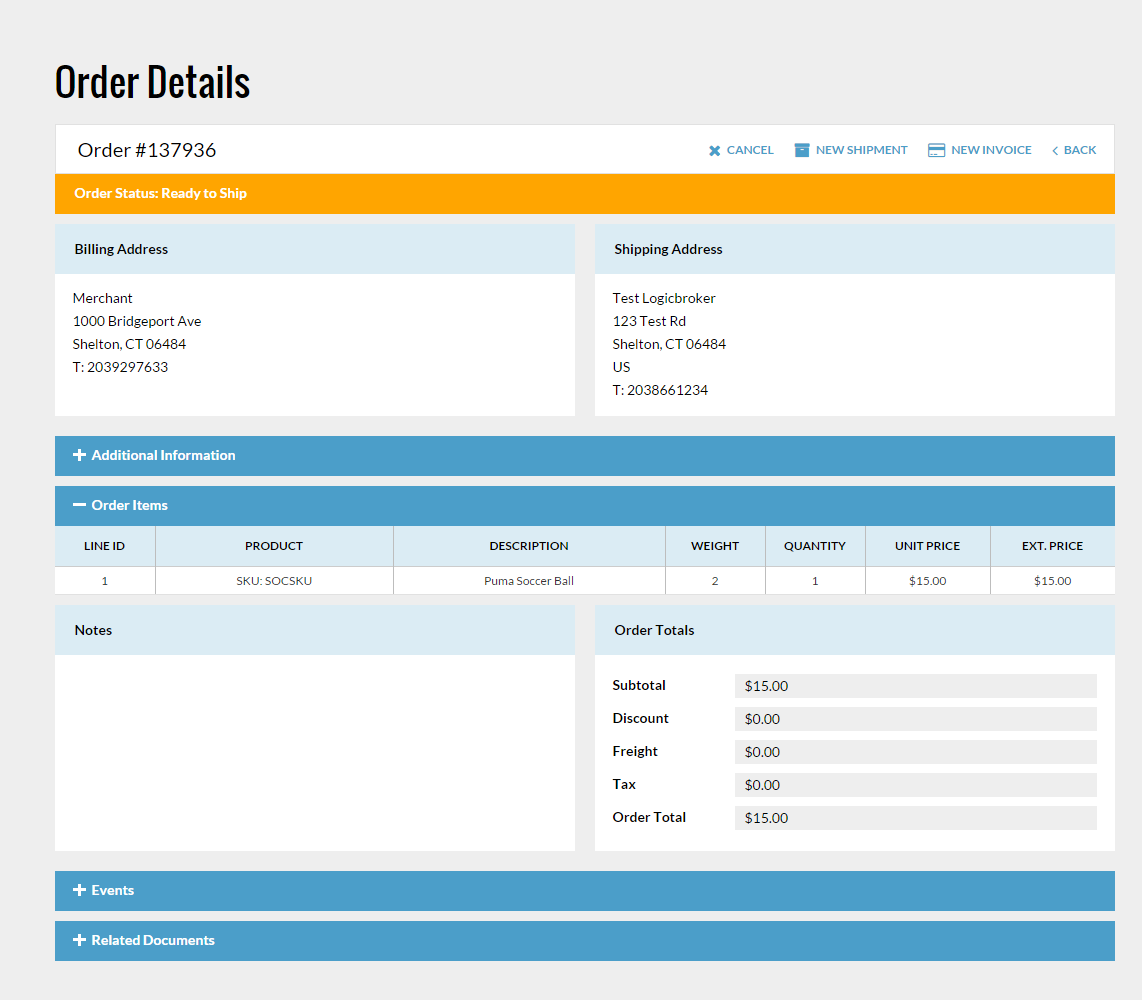 The Information on the Order Details page is pulled directly from your Merchant's e-commerce system. 
From the Order Details page you can easily Create Shipments and / or Create Invoices on the order.
The More Actions Drop down will allow you to do the following:

Cancel or Acknowledge orders 
Download XML or JSON of the order details
Mark the order as Complete
Reprocess the order to attempt to resend it to the receiving party
Return Items
Download the packing slip for that specific order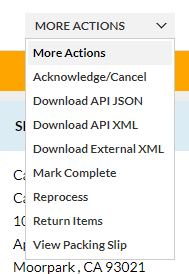 The Notes section will show any optional gift messages to be included with the order.
In the Additional Information section locate your shipment information and customer information. The Order ID is the Order Number or Sales Order pushed through the Merchant's E-Commerce system; the Reference # is the Purchase Order #.
The Events category will alert you to any failures or issues with this order.