The Logicbroker Portal allows you add and review Trading Partners, view Account Information, and handle orders. 
Upon log-in you will be brought to the Dashboard.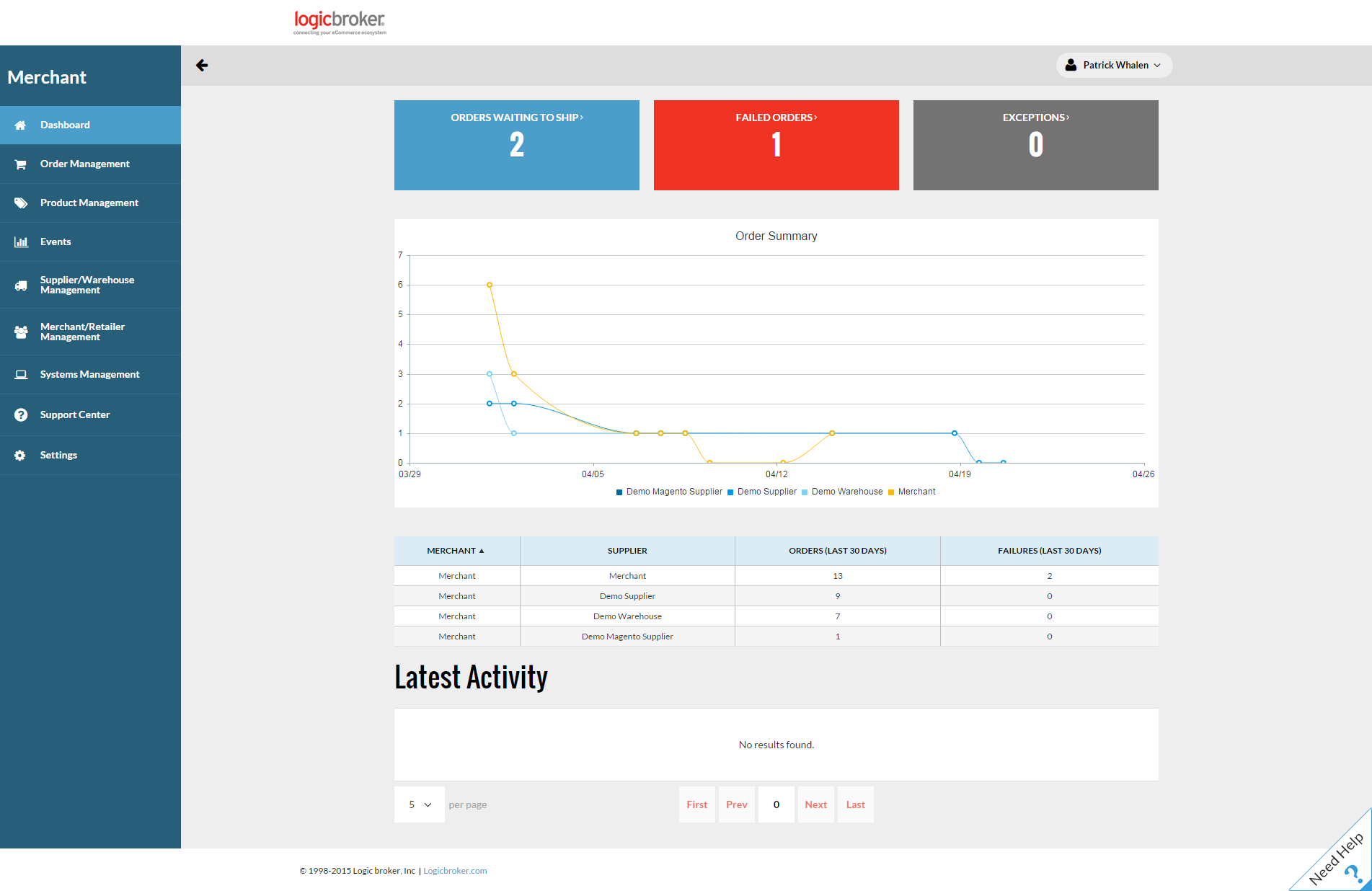 The Dashboard gives you a brief overview of all orders and activities submitted to your Suppliers by you, the Merchant/Retailer.

 The blue Orders Waiting to Ship box will show any of your submitted orders currently in the Ready to Ship status. Clicking this box will open the Order Management page in filtering for Ready to Ship. This gives you the opportunity to review where your suppliers and the orders are in the Order Lifecycle. 
The red Failed Orders box will show all orders in the Failed status. A Failed Order might include multiple Exceptions. This gives you a better idea why your orders are not being received or fulfilled. 
The Exceptions box brings you to the Events page and allows you to review the issues in detail. 

Since you are the Merchant/Retailer the Retailer Management Chart will give you a quick overview of all of your Orders and Failures over the last 30 days. 
The Latest Activity tool summarizes all Events. 
Use the Navigation Bar on the left to Navigate to any other page in the Portal or click your name at the top right to access the Settings menu.