The Order Management page lets you see all orders sourced by your Trading Partners to you.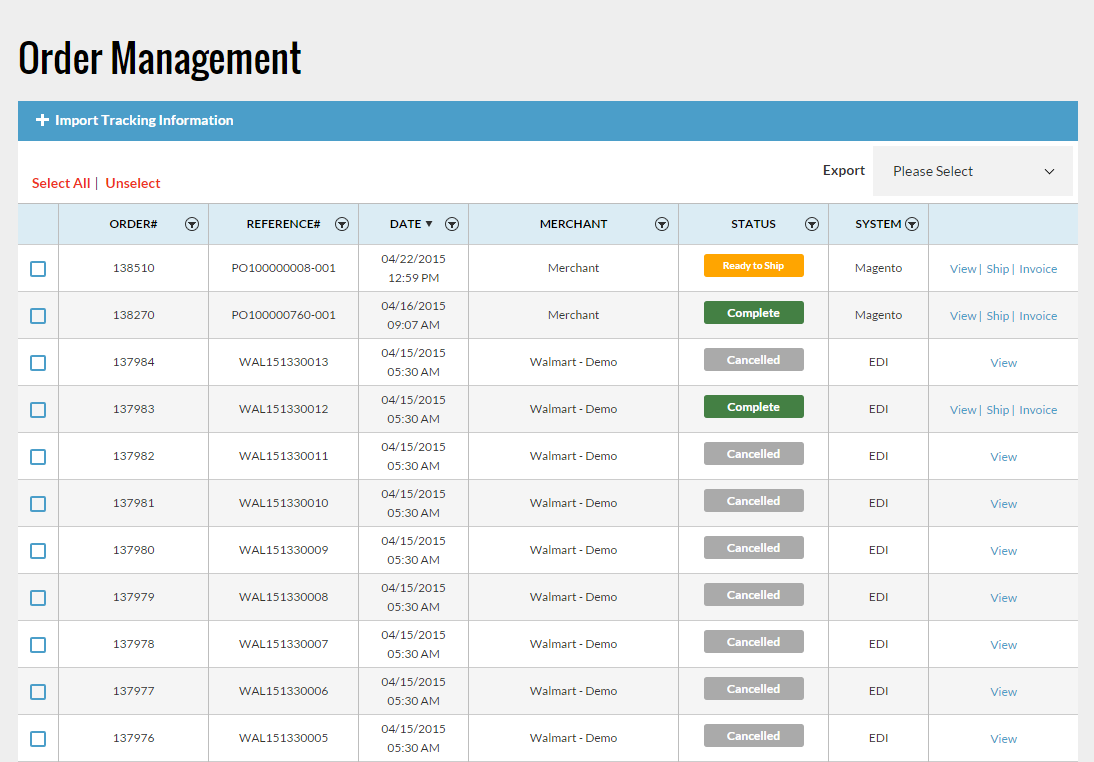 Filter by Order #, Reference #, Date order was created, Merchant/Retailer, and Status. 
Use the Action items to View (Order Details), Ship (Create Shipment), and/or Invoice (Create Invoice).
Export orders to CSV or XLSX. 
Import tracking information in bulk by selecting the orders and using the Import Tracking Information feature.