The Order Management lets Merchants/Retailers view all orders placed by them. 
To access the Order Management page use the left-side Menu and click the Shopping Cart "Order Management" icon, or from the Dashboard click on "Orders Waiting to Ship" or "Failed Orders" to see a filtered view of the Order Management screen.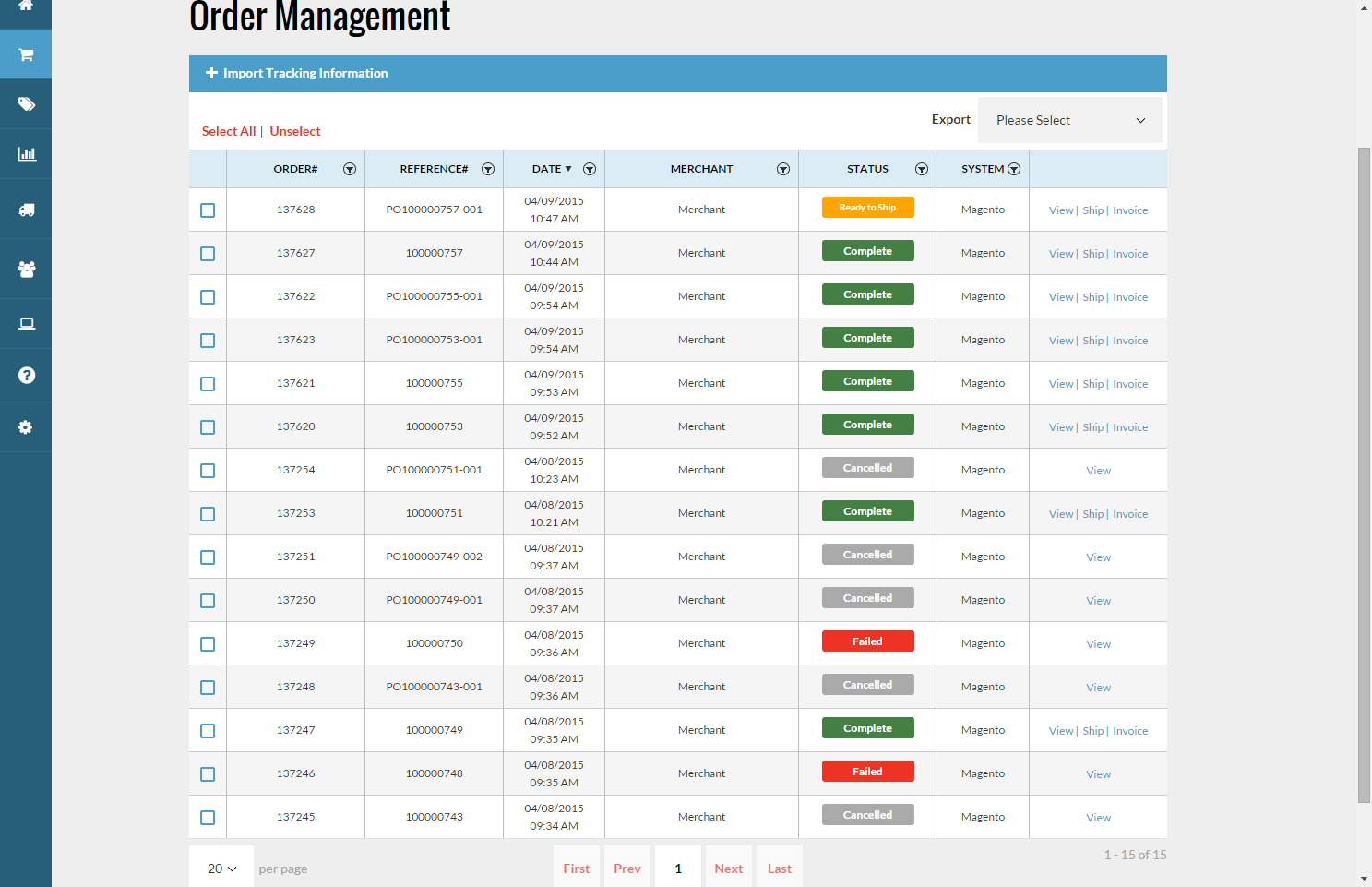 The Order Management screen uses both Order # and Reference # to catalog your orders. 
The Order # is created by Logicbroker and is assigned to each order as they come through the system. 
The Reference # is the Magento order number which corresponds directly to the number provided in Magento and sent to your customer. 

Under the Merchant view you will see both the Sales Order and the Purchase Order. 
The Purchase Order is indicated by the "PO" prefix and the suffix showing the number of items included in that order. The Supplier will only see the Purchase Order that is relevant to them. 

In the example above - Sales Order 100000357 included 3 items, each from a different Supplier. The Supplier would only receive the Purchase Order of the item sourced to them. 
The Logicbroker Portal also uses Statuses to indicate the location of the order in the life cycle:
Ready to Ship: No Tracking Information was received for the order. 
Complete: All items have shipped on the order. 
Cancelled: Order was cancelled before a shipment was entered on the order. 
Failed: An error was recorded when processing, please review your Events, or submit a ticket. 
Duplicate: Order was recorded as an exact duplicate for another document received.