Logicbroker recommends AOE Scheduler as the choice to run scheduler tasks and cron jobs.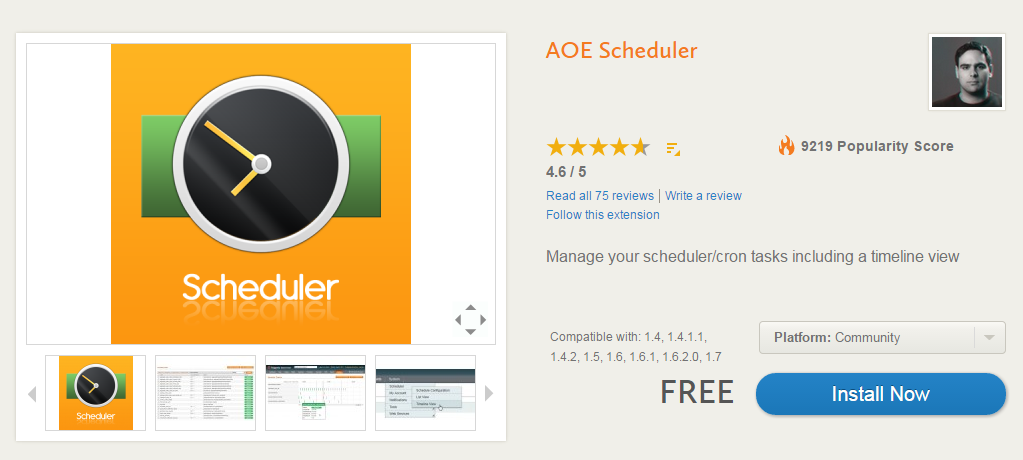 Download and install it as you would the dropship360 extension.
Locate AOE Scheduler in the Magento Connect Store. Click Install Now and copy the Extension Key.
Log in to your Magento Admin Panel. Head to System>Magento Connect>Magento Connect Manager.
Paste the Extension Key into the appropriate field and click Install and then Proceed.
Locate the extension under System>Scheduler>Scheduler Configuration.
The Logicbroker Cron Jobs are designated as "logicbroker_". These include:
"logicbroker_backorder" for the Back Order Sourcing Scheduler Cron Job,
"logicbroker_dropship360" for the standard dropship360 Sourcing time and rules, and
"logicbroker_uploadvendor" for Vendor Uploads via CSV files.

To run any of the Scheduler jobs check off the job's code and hit Generate Schedule. This will help you to manually run the Cron Jobs for any of the dropship360 Sourcing Logic.
Note: The only way to run the Vendor Upload via FTP is to use the "logicbroker_uploadvendor". Select this option, Generate the Scheduler. You can now look into the FTP Site to see that the Inventory CSV was pulled by the Sourcing Schedule Job and the inventory has been updated in Magento.