Before you can begin using the dropship360™ extension for Magento you must first install it to you Magento Admin Panel. Make sure the logicbroker for EDI extension is uninstalled, if you have it; you cannot use both dropship360™ and the logicbroker for EDI extension in the same environment.
1. Find the dropship360™ extension on Magento Connect's store page - http://www.magentocommerce.com/magento-connect/dropship360.html. Note: You will need to be logged-in to the Magento Connect store.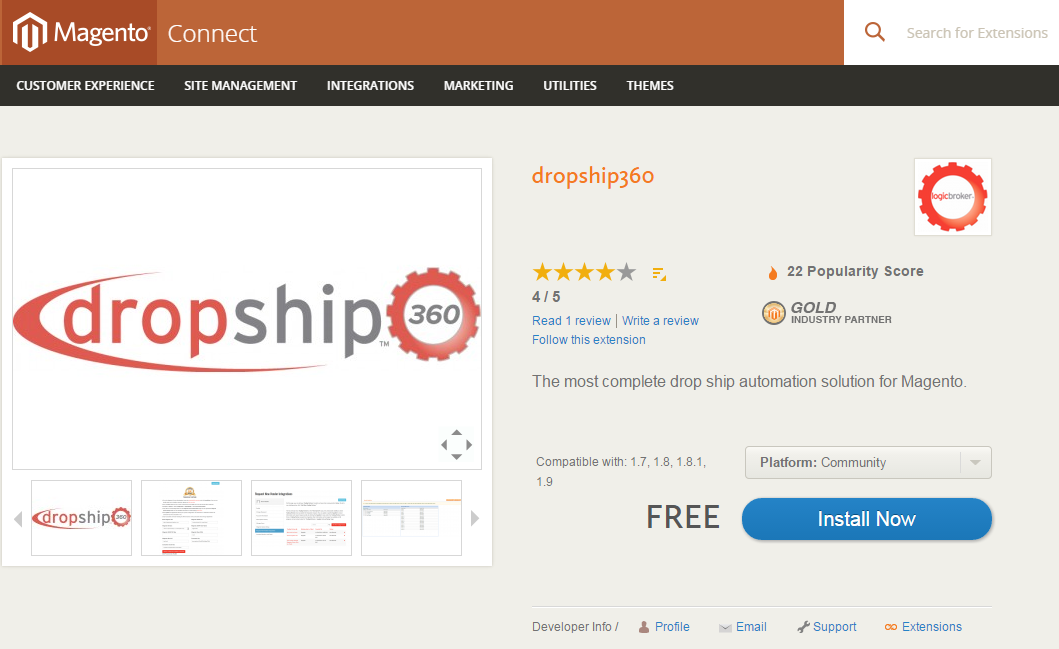 2. Click on "Install Now" button and you will be prompted with another button to "Get the Extension Key". Make sure you agree to the "extension license agreement" and go ahead and click on the extension key button.
Confirm you are downloading the extension for the proper Magento Platform. (If you do not know what platform you have, open up you Magento Admin Panel. If the header states "Magento Enterprise" you are using the Enterprise edition, if it simply reads "Magento" you are using the Community edition).
Copy the extension key.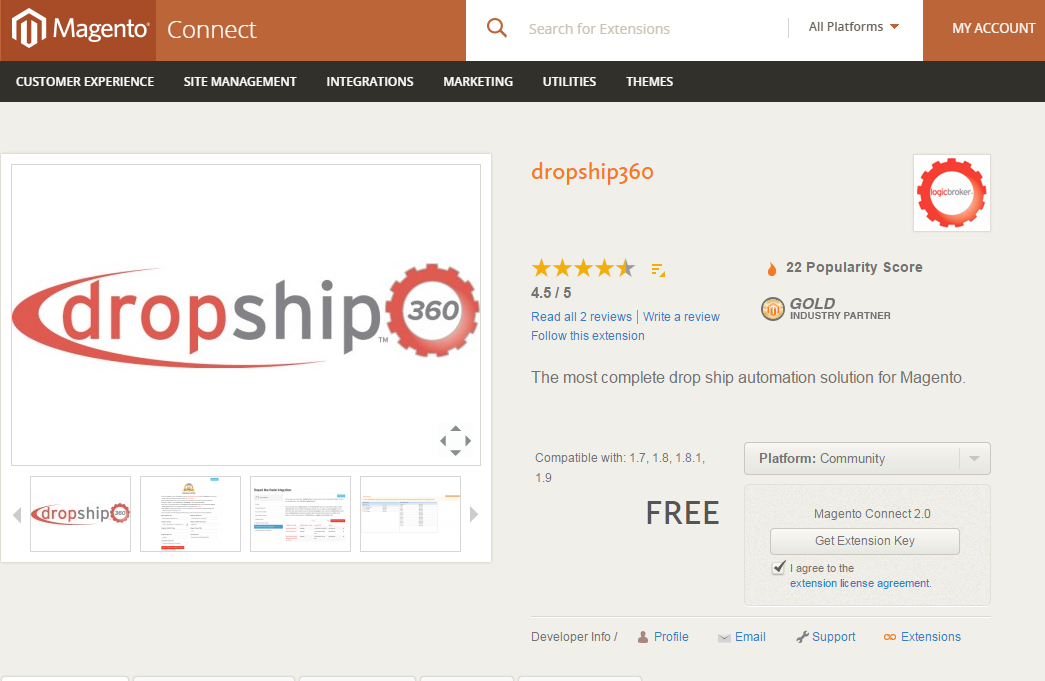 3. Log in to your Magento Admin Panel and navigate to System > Magento Connect > Magento Connect Manager. Paste the extension key into the "Install New Extensions" Field.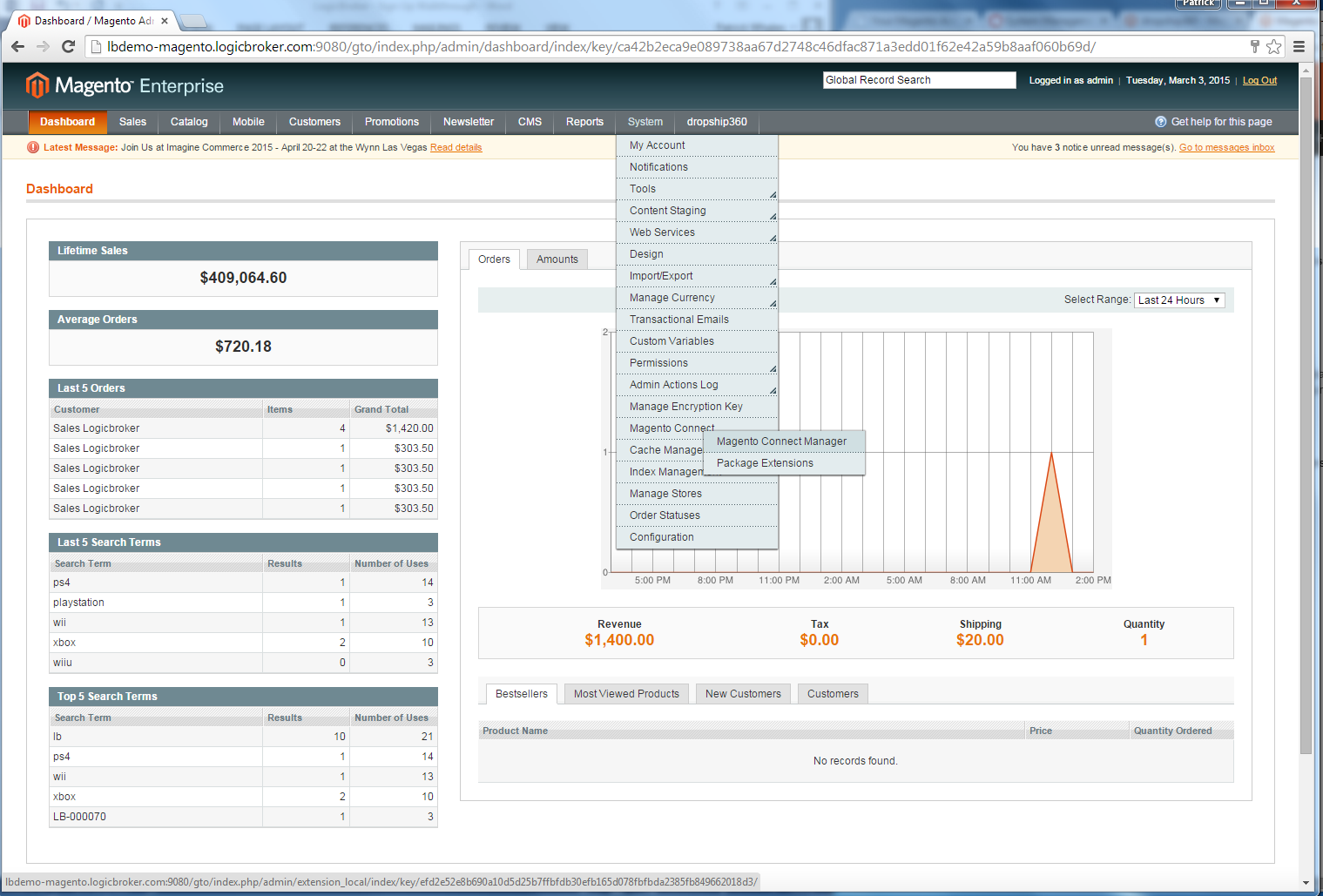 4. Click "Proceed" and wait for the success message in the console at the bottom of the page. Hit "Refresh" to refresh the page. If the extension installed properly a dropship360™ drop-down menu will have been added to the Magento Admin Toolbar.
If you have any issues please see the Logicbroker Knowledge Base Troubleshooting Guide.