After installing dropship 360, you may receive a "404 Error Page Not Found" message when navigating to System > Configuration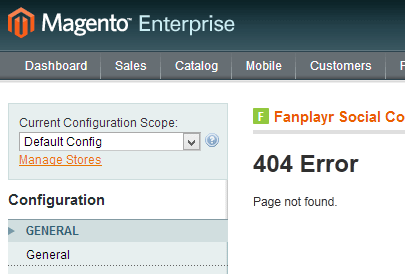 To resolve this, you must follow the following troubleshooting procedures.
Log out of the admin panel and then log back in. Check System > Configuration to see if this fixed the issues. If not, continue on below.
Next, Flush Magento Cache; to do this Go to System > Cache Management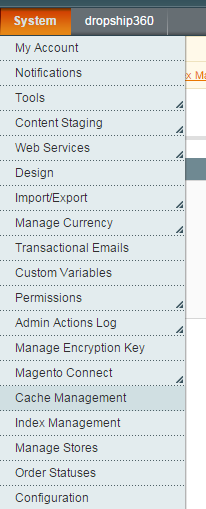 Click the Flush Magento Cache button

Last log out and log back in again to allow the change to take effect.
If the issue is still present, you may need to reset your Administrator Roles.
Go to System > Permissions > Roles to open the Roles page. Click on Administrators.
Click Role Users on the left navigation and then Reset Filters.
Click Save Role. Follow the steps above to flush your Magento Cache again and log out and back in.

If the problem still persists, please submit a support ticket by following this link.