You may download packing slips from a shipment where the packing slips will be separated by the contents within each container being shipped.  
The main difference between pulling a packing slip from an order and a shipment is that when pulled from the order page, you get a pick list of the entire order consolidated. When a packing slip is pulled from the shipment details page, you get a packing slip similar to the packing slip pulled from the order, the main difference being one packing slip is generated per container.
Downloading Packing Slips by Shipping Container
This can be accessed by clicking the packing slip button from within the shipment details page.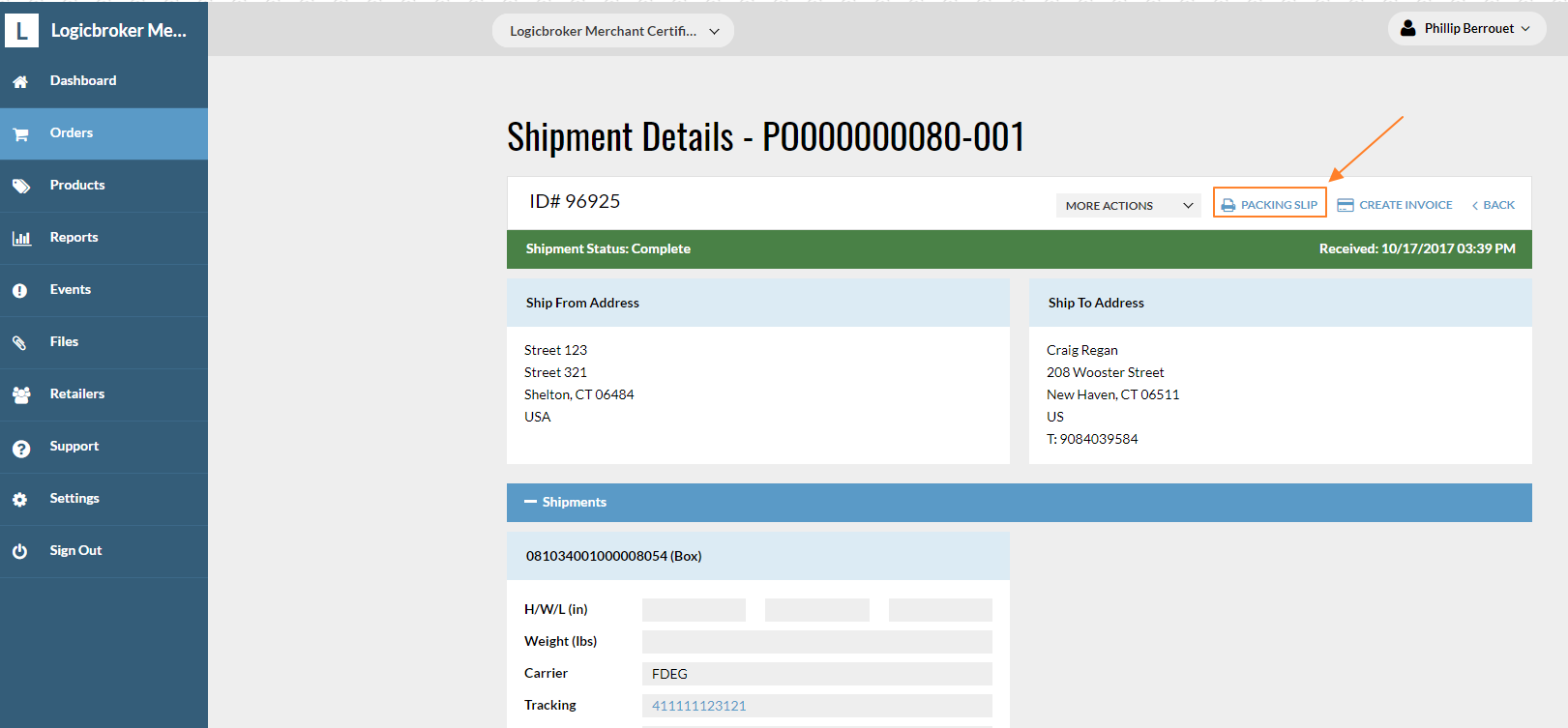 From there you may preview the packing slip* and download in the formats presented below


More information on creating shipments can be found here.
More information on packing slips for the entire order can be found here.  
* If your shipment packing slips do not match the order packing slip design, or is generating with data missing, please email support: support@logicbroker.com.