Advanced Import is used for importing CSV, both in the logicbroker standard format (link to specs here), and a custom format if your company is configured. The general process here is to upload your file and then validate to make sure all your fields are parsed properly into our standard format and ready to upload.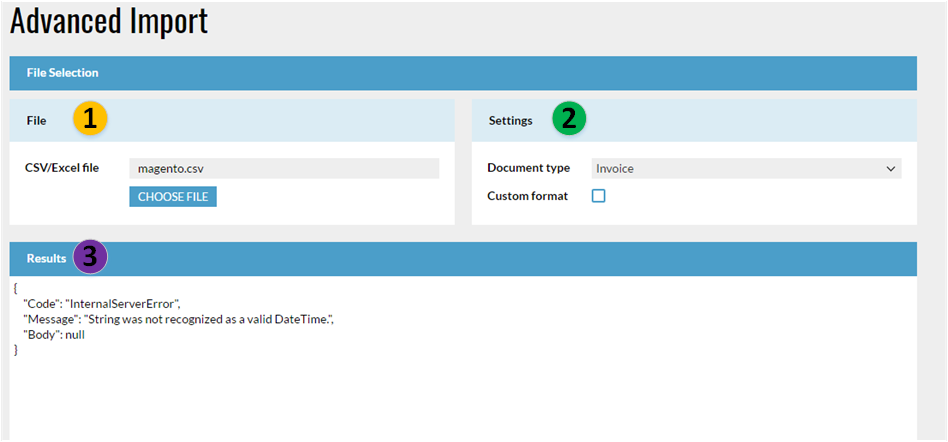 File
Here choose to upload your CSV file.
Settings
Choose your document type, this includes Order,  Shipment, Acknowledgement, Invoice, and Return. By selecting Custom Format, the custom map created for your company will be used to process the CSV. A Custom format is anything different from our standard, specs can be found here.
Results
After clicking Validate, the results section will show the conversion of the CSV to the Logicbroker Standard JSON format. If there was an error you will see details on what is wrong. In the example above, the message shows one of the fields is not in the correct "DateTime" format. Here you should check all your date fields to make sure they match to the standard (yyyy-MM-dd).
If the file is successful, you will see an example like below. This will show the conversion of all the fields. Here you should make sure all your fields in the CSV made it to the JSON format. Once everything looks good you can click Import.